Published: Friday, April 05, 2019 07:47 PM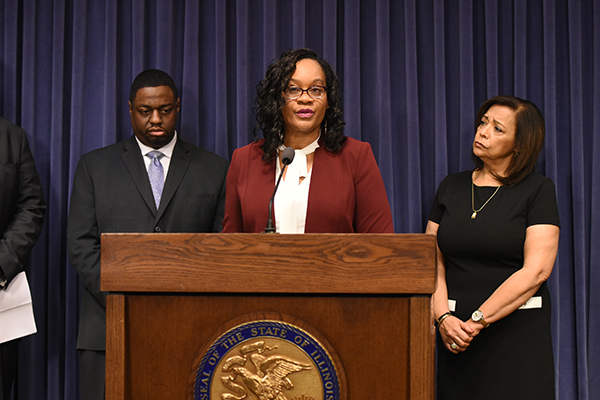 SPRINGFIELD – Senate lawmakers and advocates gathered Thursday to stress the importance of getting a full and accurate count in Illinois during the 2020 Census.
Senate Majority Leader Kimberly A. Lightford, who is sponsoring legislation to appropriate funds for grants to ensure an accurate count, spoke about the impact an undercount could have on minority communities.
"We know that minority communities are in jeopardy of losing out on funding for vital services and representation if they are once again undercounted, and there are a number of challenges in ensuring participation," Lightford (D-Maywood) said. "My colleagues and I recognize that, and we are preparing by setting aside resources for the 2020 census now."
Lightford's measure, Senate Bill 2053, would appropriate $25 million to the Illinois secretary of state for grants to community providers and local governments for the purposes of encouraging full participation in the 2020 census, especially those historically under reported.
Category: News