Published: Monday, May 27, 2019 07:19 PM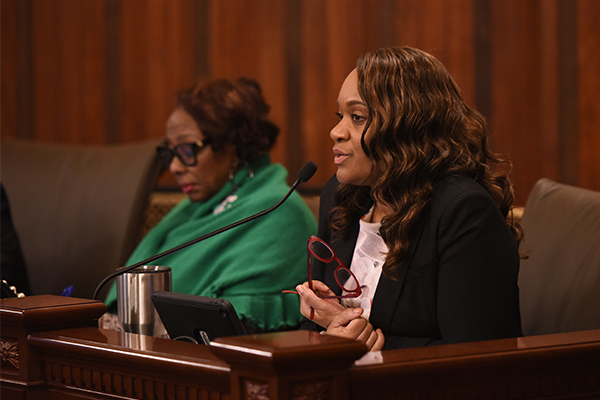 SPRINGFIELD – To decrease the use of suspensions and expulsions for student discipline, Majority Leader Kimberly A. Lightford (D-Maywood) is leading legislation that requires school districts to report the number of days missed for disciplinary reasons.
"Losing time in the classroom has not proven to be a successful disciplinary measure for students," Lightford said. "Our children have real issues that need addressing and taking a timeout is not going to help. They need access to resources that support their mental health, and get them on track to learn."
House Bill 2084 requires the Illinois Board of Education to collect information from school districts on the amount of days missed to suspensions, how many arrest were made on school grounds and other related incidents for the board's annual report.
Category: News