Published: Thursday, November 21, 2019 07:23 PM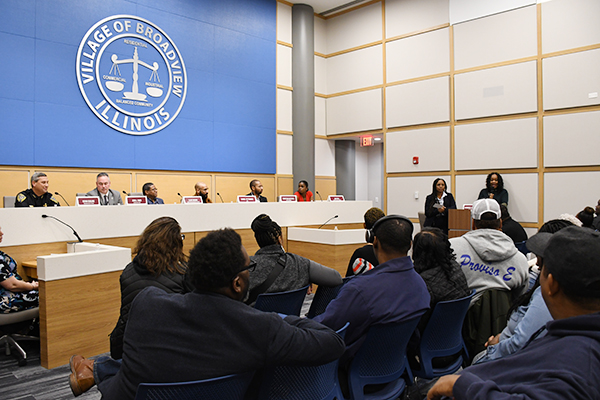 BROADVIEW – Senate Majority Leader Kimberly A. Lightford (D-Maywood) held an educational town hall on cannabis and led the discussion in partnership with Broadview Mayor Katrina Thompson on the implementation of the new Illinois cannabis law that goes into effect on Jan. 1.
The town hall covered the legislative, business and law enforcement perspectives of legalizing cannabis and gave residents a chance to have their questions answered.
"Mayor Thompson and I wanted to bring information on the new cannabis law to make sure our local communities understand how they can get involved in the new industry, and if they choose to, how to use cannabis within the restrictions in the law," Lightford said.
Category: News