Published: Wednesday, August 21, 2019 07:32 PM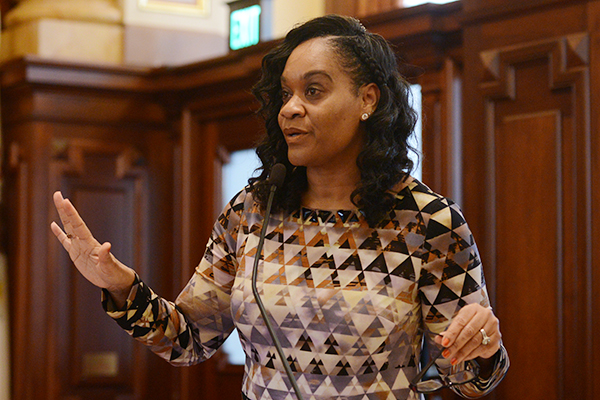 CHICAGO – Prison inmates who are required to serve most of their sentences could soon reduce them by successfully completing classes aimed at rehabilitation under a proposal led by Senate Majority Leader Kimberly A. Lightford (D-Maywood) that was signed into law today.
"Our criminal justice system is in desperate need of reforms that reduce recidivism and promote rehabilitation," Lightford said. "This law will incentivize education and prepare inmates to re-enter society."
Currently, individuals sentenced under truth-in-sentencing provisions, who are required to serve 85 percent or 100 percent of their sentence, are ineligible to receive sentencing credit for successful completion of classes with educational, substance abuse, vocational or re-entry focus.
Category: News