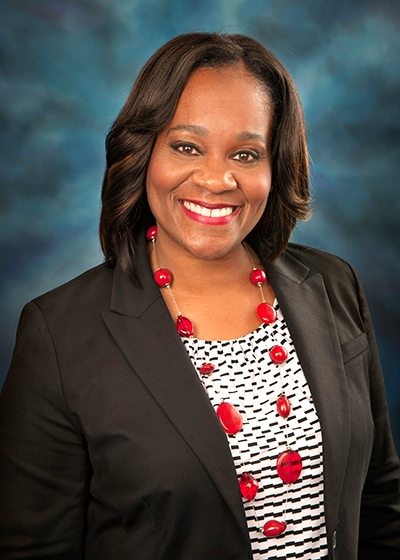 Since the beginning of her political career, Senate Assistant Majority Leader Kimberly A. Lightford has been a vocal champion for her strongest passions: promoting quality education, advocating for quality healthcare and providing support for working families.

After becoming Senate assistant majority leader in 2009, Lightford enhanced her role as an advocate for education reform. Leader Lightford has actively served on the Senate Education Committee for eighteen years as either a sitting member, Vice Chair or Chairman. Her expertise positioned her as the top negotiator on the legislation developed as a part of President Obama's Race to the Top program, leading to the establishment of stronger methods of evaluating teachers and tracking student progress. Leader Lightford's leadership resulted in laws that put the best teachers in classrooms, provide universal preschool to 3 and 4-year olds and made sure children start school by the age of 6. She also greatly increased the safety of school children by providing specialized bullying prevention curricula and no bullying school zones.

Concerned with the alarming dropout rate, Lightford helped to re-enroll high school dropouts by establishing the Illinois Hope and Opportunity Pathways through Education Program. Former U.S. Secretary of Education Arne Duncan hailed as a national model the senator's landmark education reform law aimed at boosting student performance through accountability for schools, administrators and teachers. Lightford negotiated SB7, the most significant education reform in 30 years, with hope to ensure every child in Illinois public schools has a quality teacher.

In an effort to ensure that children, especially minorities and economically at-risk students, are spending an adequate amount of time in the classroom Senator Lightford sponsored SB 100. Under that plan, which took effect in the 2016 school year, out-of-school suspensions longer than 3 days, expulsions and disciplinary removals to alternative schools are reserved for situations when a student's presence is a safety threat or substantially disrupts the learning environment.

In 2017, a measure aimed at reducing teen suicide and the stigma of mental health issues was signed into law. Leader Lightford led the effort that requires social and emotional screenings for children as a part of their school entry examinations. She believes identifying mental health problems early will help prevent possible negative consequences throughout children's lives.

Senator Lightford has also made it a top priority to help working families, especially during tough economic times. She is responsible for the 2003 and 2006 laws that gradually increased the minimum wage from $5.15 to $8.25 per hour, helping over a million low-income citizens throughout Illinois provide for their families. Lightford continues to fight for a higher minimum wage by filing legislation in 2014 and 2017 that would gradually increase the wage from $8.25 to $11.00 per hour. Leader Lightford is hopeful that this measure would become law because she believes that the minimum wage should be a living wage and is the right thing to do.

In 2005, and again in 2010, Leader Lightford passed laws to protect working families from predatory lending practices when she passed sweeping reforms to Illinois' Payday Loan industry. She has also sponsored a measure to establish a Council on Responsible Fatherhood and laws allowing for expungement of criminal records, making it easier for men and women who have paid their debts to society to turn their lives around.

As the youngest African-American woman ever elected to the Illinois Senate in 1998, Leader Lightford has emerged as a leading voice in Illinois on women's issues. In 2003, she was the lead sponsor of the Equal Pay Act, which bans employers from discriminating between employees on the basis of gender when it comes to salaries. In 2010, Senator Lightford sponsored legislation strengthening the Equal Pay Act by allowing women who have been discriminated against more time to file an action against an employer. Lightford has also sponsored numerous bills focusing on women's health care.

In addition to her progressive legislative agenda, Leader Lightford has single handedly fought for fifteen years to rebuild an inner city not-for-profit hospital in one of the lowest income communities in Chicago. She understands the importance of providing quality healthcare to the residents of Austin and keeping over 500 jobs in the community recognizing that the hospital is the largest employer. As a result of her tenacity, over $20 million dollars has been brought forth and utilized to replace outdated boilers, to build a state of the art emergency department, added pharmacy and completely remodeled all bed space.

Leader Lightford has been a positive force for change in her district. Recognizing the need to address holistic development of our youth, she initiated the innovative "Uplift Our Future" free programs that sponsor a Saturday University that provides supplemental educational services for middle school students, an annual college fair and annual back to school event, and a mentoring component for 8th grade students. She also hosts a yearly Grandparents Raising Grandchildren Rainbow Tea and organizes annual awareness events for breast cancer and prostate cancer. She serves on the Board of Directors for the Proviso-Leyden Council for Community Action, Inc., Loretto Hospital, and the Boys & Girls Club of West Cook County. She is a member of Delta Sigma Theta Sorority, Inc.

Leader Lightford holds a bachelor's degree in Public Communications from Western Illinois University and a Master of Public Administration degree from the University of Illinois at Springfield. Since 1998, she has represented the 4th Senate District which includes more than a dozen suburban communities in western Cook County and the Austin community area on Chicago's West Side. In addition to serving as the vice chair of the Senate Education Committee during the 100th General Assembly, Lightford serves as an active member of the Assignments; Executive; Education (Vice-Chairperson); Executive Appointments; Energy and Public Utilities; Labor; Subcommittee on Civil Rights; Subcommittee on Special Issues (EX); Subcommittee on Charter Schools (Sub-Chairperson); Committee, and Oversight Medicaid Managed Care. The Senator also serves as the Chairman of the Illinois Legislative Black Caucus. She resides with her family in Maywood.
In recognition of her efforts, Leader Kimberly A. Lightford has received numerous awards from a variety of organizations, including:
• Voices of Change Award, 2017
• Excellence in Public Service Award 2017, Delta Sigma Theta Sorority, Inc. Delta Day at the Illinois State Capitol Building
• Harambee Award 2017, Top Ladies of Distinction, Inc. Ebony Chapter
• State Senator of the Year 2017, National Association of Social Workers, Illinois Chapter
• White Eagle Award 2016, True Eagle Beauty Foundation, Inc.Beauty In /Beauty Out Reflection Award 2015 Outstanding Political Leadership
• Austin People Action Center Teen Reach Award 2015
• National Alliance of Mental Illness Metro Suburban Community Partner of the Year 2015
• Illinois Hunger Coalition Paul Simon Public Service Award 2015
• Dorothy Brown Clerk of the Circuit Court of Cook County, 2015 An Outstanding Elected Official
• National Pan-Hellenic Council of Chicago 2015 Soror of the Year, Delta Sigma Theta Sorority, Inc.
• The Construction Industry Service Corporation 2014 Public Body of the Year Award
• Alternative School Network 2014 Champion for Youth
• Delta Sigma Theta Sorority, Inc. Glen Ellyn Area Alumnae Chapter's 2014 Community Impact Award
• The Answer Inc., 2014 Legislator of the Year Award
• Omega Psi Phi Fraternity Inc., Chi Lambda Lambda Chapter 2014 Women of Excellence for Outstanding Service in Politics
• Top Ladies of Distinction Incorporated West Suburban Chicago Chapter 2013 Orchid Award
• Boys and Girls Club of West Cook County 2013 Recognition of your Continuous Support of Our Club Members, Staff and Board
• Distinguished Citizen Award 2013 from Loretto Hospital Foundation
• The Black Women's Expo Phenomenal Woman Political Award 2013
• Zeta Phi Beta Sorority, Inc. Tau Alpha Zeta Chapter Outstanding Service Award 2013
• Illinois Reading Council Legislator of the Year Award 2013
• Delta Sigma Theta Sorority, Inc. Champaign-Urbana Alumnae Chapter Public Service Award 2013
• Arise Chicago 2012 Faithful Leadership Award
• Community and Economic Development Association (CEDA) Award for Being an Energy Partner 2012
• Progressive Life Giving Word Cathedral Community Love Award 2012
• IEA-NEA 2012 Friend of Education Award
• Illinois AFL-CIO 2012 Outstanding Legislator - ZeKe Giorgi Award
• Youth Advocate of the Year 2012 Award-M.A.P.S. Organization
• Illinois Association of Park Districts Outstanding Legislator of the Year Award 2011
• Voices for Illinois Children October 2011
• Chicago Defender's 2011 "Women of Excellence" Award
• Alternative School Network "The Education Champion" Award 2010
• Safer Foundation's Carre Visionary Award December 2010
• West Side Chapter NAACP Good Government Civic Award 2010
• Health Care Council of Illinois Champion of Senior Care Award 2009
• Illinois Principals Association 2009 "Friend of Illinois Principals" Award
• The 2009 West Suburban Journal History Makers Award
• Rainbow Push Coalition 2007 "Woman of Distinction" Award
• Voice Of The People Award 2007 Let's Talk Let's Test Foundation
• "She Truly Watches Over The Children of North Riverside Award 2006
• Delta Sigma Theta Sorority, Inc. Joliet Area/South Suburban Chapter Echoes of Excellence Award 2005
• Proviso/Leyden N.A.A.C.P. Good Government Civic Award 2005
• Leadership in Fatherhood Movement Award 2003
• Illinois Banker Association Outstanding Legislator 2003
• Freedom Schooner Amistad 2003 Freedom Award
• Illinois Alcoholism and Drug Dependence Legislative Leadership Award 2002
• Proviso/Leyden NAACP Good Government Civic Award 2002
• South Austin Coalition Community Service Award for Helping Austin Seniors 2001
• Loyola Hospital's "Appreciation for Your Efforts on Behalf of the School Based Health Center" 2001
• Chicago Teachers Union "Certificate of Commendation" for Support of Public Education 2000
• Habilitative Systems, Inc. "Freeing the Human Spirit" Award September 2000
• The Ernest Hemingway Foundation of Oak Park 2000 Dream Maker Award
• Westside Holistic Family Services Faith In Action 2000
• Western Illinois University Alumni Achievement Award December 1999