Published: Sunday, November 24, 2019 07:49 PM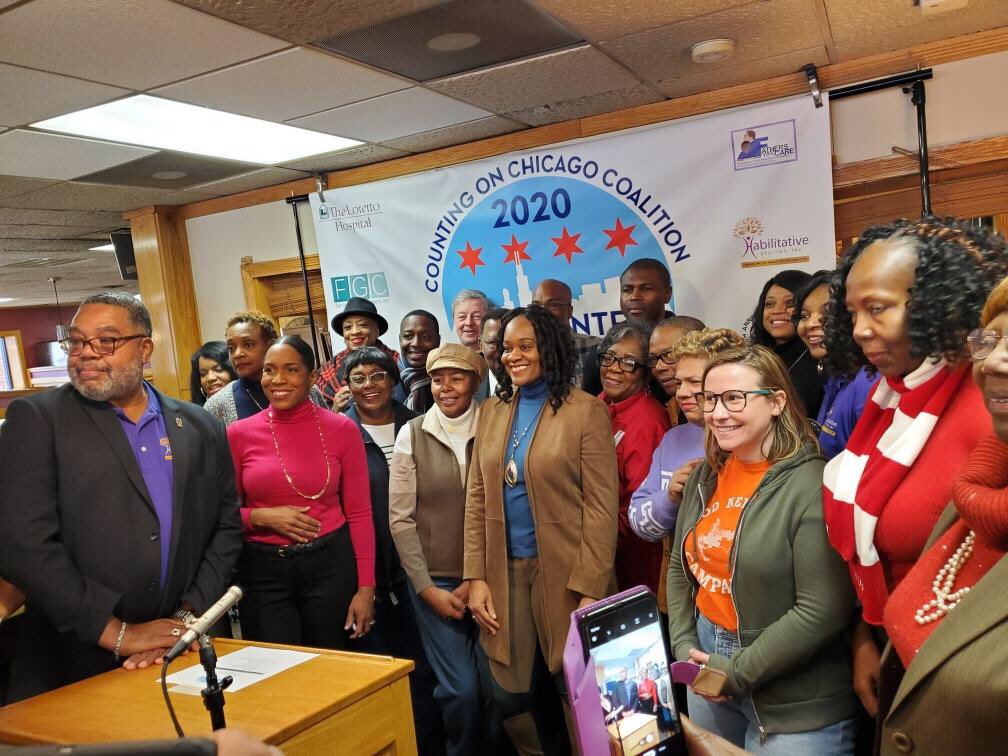 CHICAGO- Senate Majority Leader and Illinois Legislative Black Caucus Chair Kimberly A. Lightford (D-Maywood) joined her fellow ILBC members, Lt. Gov. Julianna Stratton and other community leaders across Chicago and the suburbs on Saturday for a bus tour to make communities aware of the importance of the upcoming 2020 Census.
"Historically, people of color have been undercounted during the census process, a shortcoming that has left our communities without proper funding for vital resources and put a strain on state budgeting," said Lightford. "My colleagues and I are working on reaching those hard-to-count populations in order to ensure that Illinois does not lose out on billions in federal funding or representation in Congress."
Overall, Illinois has committed $29 million in this year's budget to prepare and execute the census in Illinois. This is the largest per-person investment made in any state in the nation. The resources are going directly to outreach and education, with grants to community organizations across the state engaged in this work, particularly in hard-to-count communities. The executive order signed by Gov. Pritzker also established a Census Office within the Department of Human Services to lead this effort and a Census Advisory Panel to guide its work.
Category: News