Published: Thursday, May 30, 2019 02:11 PM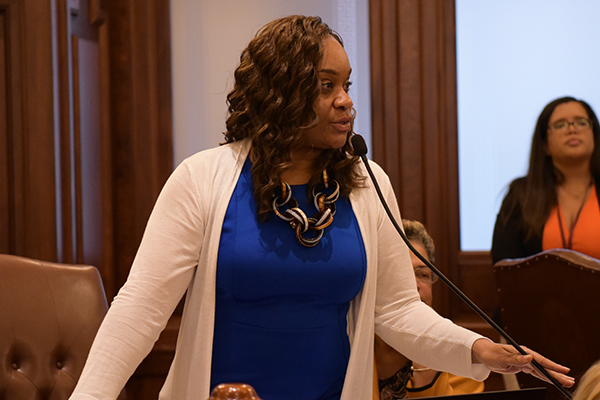 SPRINGFIELD – Students across Illinois could soon have consent taught as a part of their sex education curriculum. Senate Majority Leader Kimberly A. Lightford (D-Maywood) passed House Bill 3550 through the Senate on Wednesday.
"The stigma of being sexually assaulted has kept so many victims silent for decades," Lightford said. "Teaching consent helps young people establish boundaries and feel empowered to speak out against an abuser."
The legislation requires students in grades 6-12 to learn the meaning of consent and how to respect personal boundaries. Under current law, consent is briefly mentioned in the School Code, but no definition or guidance is provided.
Category: News