Published: Friday, May 28, 2021 10:56 PM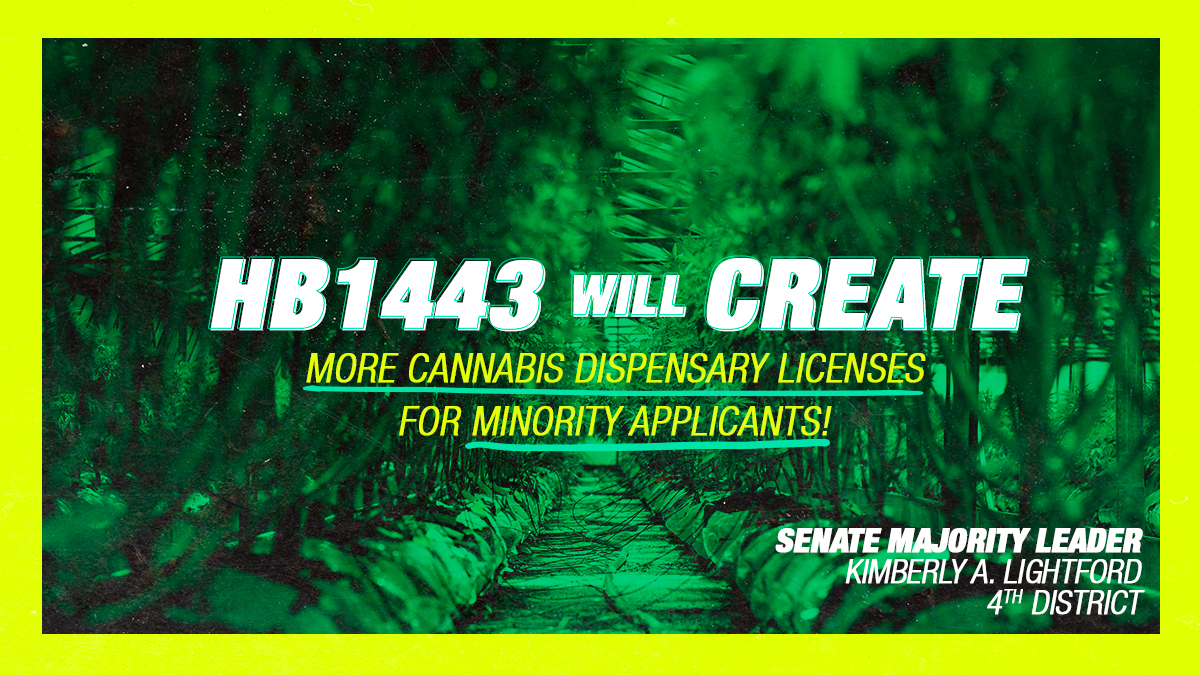 SPRINGFIELD - With many Black and Brown Illinois residents trying to enter the cannabis industry but finding themselves shut out, Senate Majority Leader Kimberly A. Lightford (D-Maywood) has revisited cannabis licensing laws to ensure that these residents have a fair shot at obtaining a dispensary license.
"People from disadvantaged communities were disproportionately targeted during the war on drugs," Lightford said. "We have enough hurdles just being Black, and our communities deserve to reap the benefits of this new industry."
House Bill 1443 fixes Illinois' recreational cannabis law to ensure that licenses for minority applicants that have been delayed since May 1, 2020 are actually awarded, as well as expanding the total number of licenses available. Currently, there are still no dispensaries controlled by someone who is Black, Brown, or a woman.
Category: News