Published: Wednesday, June 03, 2020 02:26 PM
Tuesday, June 2, 2020
'Burned out storefronts and looted shops' can't be monument to George Floyd, leaders say
By JERRY NOWICKI
Capitol News Illinois
This email address is being protected from spambots. You need JavaScript enabled to view it.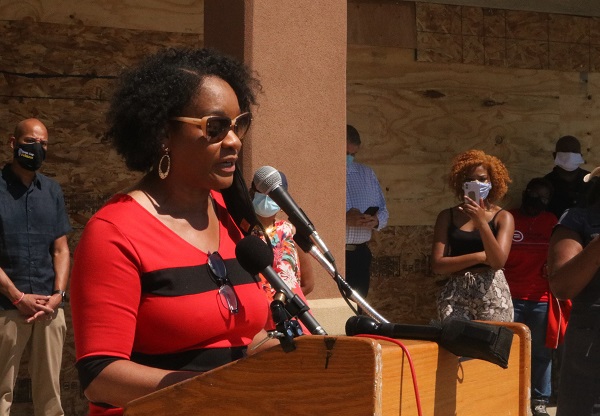 SPRINGFIELD — Members of the Illinois Legislative Black Caucus detailed their ongoing fight for racial equality and made calls for the end of looting at a news conference held at a recently-looted strip mall Tuesday on the south side of Chicago.
"What we are seeing is pent up anger and frustration and neglect manifest itself in a very ugly way, but pain is ugly, and when people have had enough, it comes out in all forms," state Sen. Kimberly Lightford, D-Maywood, said at the event. "But don't get me wrong, I do not condone destruction of property, especially in our own communities, where you lay your own head.
"But I understand the sense of hopelessness that people are feeling. And I'm tired of people telling me, and us in the Black Caucus, what to do instead of simply providing opportunities for us and our people."
The lawmakers made their call amid ongoing protests over the death of George Floyd, an unarmed black man who died May 25 in Minneapolis after being pinned to the ground for nearly nine minutes with a white police officer's knee on his neck.
Category: News