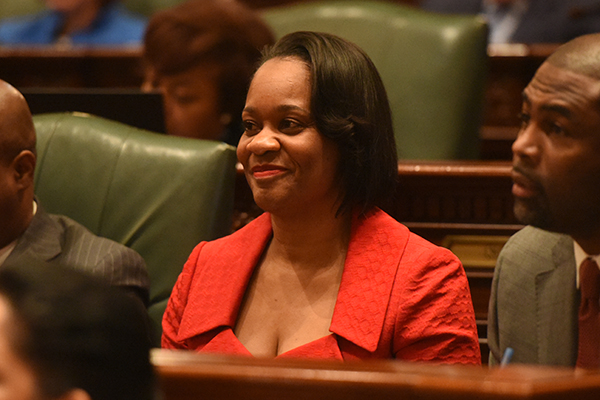 SPRINGFIELD – Illinois legislators, representatives from the Illinois Department of Public Health and health advocates gathered in the rotunda of the Statehouse today to spread awareness of the American Heart Association's Go Red For Women campaign, and to encourage Illinois women to learn their risk factors of heart disease and stroke.
Go Red For Women began in 2004 with the mission of educating women on their risk factors of heart disease and empowering them to take control of their heart health. More than one in three women are living with some form of cardiovascular disease; it remains the number one killer of women.
"As women, we know how hard it can be when everything else seems to come before our own welfare. We Go Red For Women to remind all women that the roles we play in our families, our communities and our relationships are too important not to invest in our own well-being," said Assistant Majority Leader Kimberly A. Lightford (D-Maywood).
Category: News