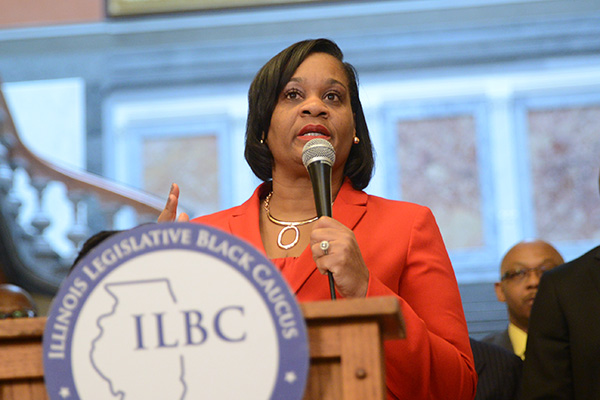 SPRINGFIELD - Measures led by Assistant Majority Leader Kimberly A. Lightford (D-Maywood) increasing counseling sessions for minors, expanding eligibility for a minority teachers scholarship and promoting the awareness of cancer in veterans were signed into law on Friday.
Minors 12 years and older seeking counseling will receive more sessions without having to receive prior consent from a guardian under one of the recently approved laws. House Bill 3709 allows counselors to continue serving youth in circumstances where seeking parental permission may be detrimental to the youth.
"Young people, especially LGBTQ and homeless youth, may sometimes feel like they have no one to turn to in dealing with hardships. They will now have more accessibility to counseling, and I hope it will encourage our youth to seek help when they need it," Lightford said.
Category: News