Published: Friday, May 08, 2020 05:27 PM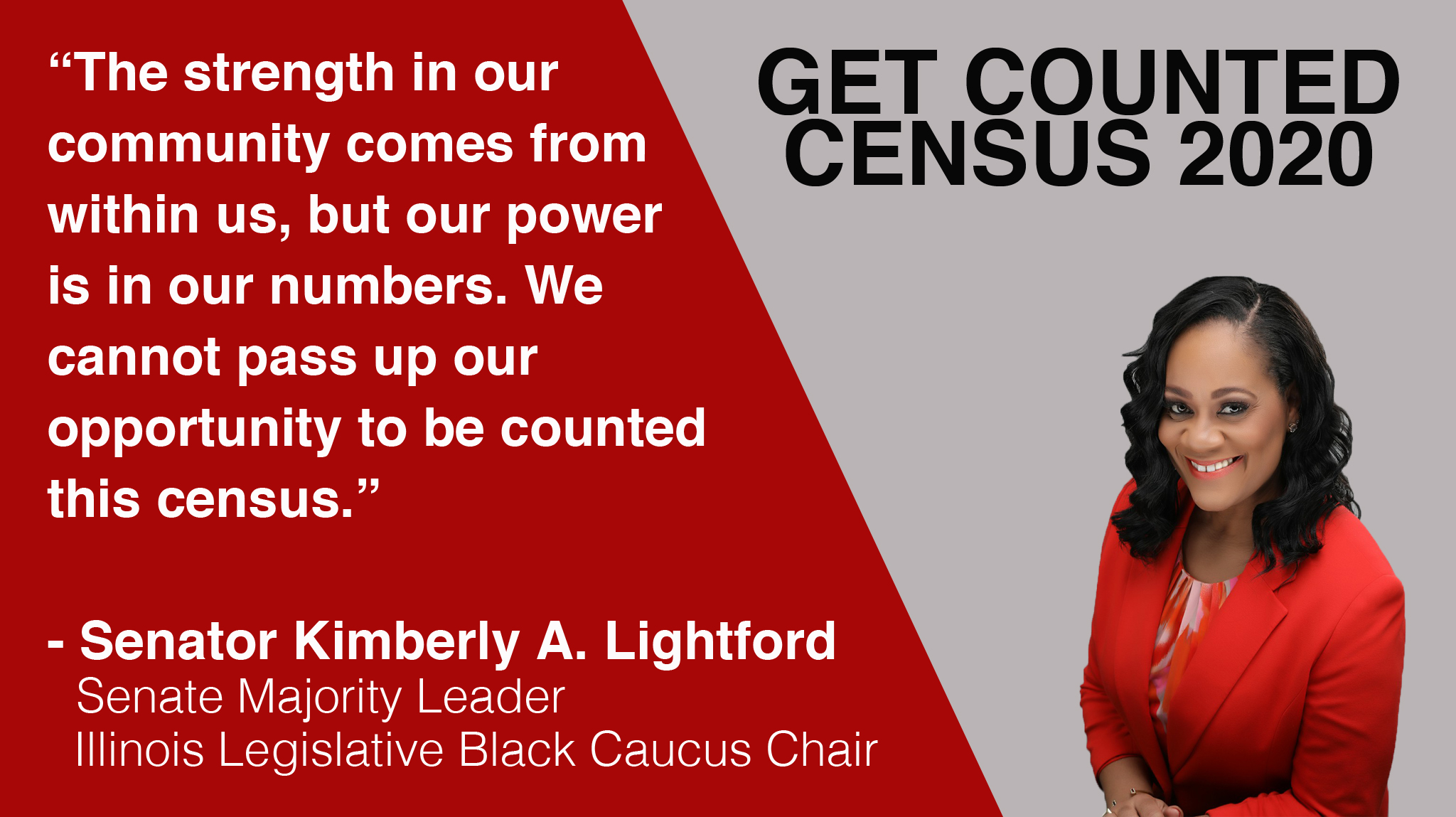 MAYWOOD –Senate Majority Leader Kimberly A. Lightford (D-Maywood) encourages local residents to fill out the 2020 Census, protecting their representation in government and share of federal funding.
"The strength in our community comes from within us, but our power is in our numbers," Lightford said. "We cannot pass up our opportunity to be counted in this census."
In 2010, Proviso Township had a final response rate of 71.8%, and areas in the Austin neighborhood had a response rate between 40% and just over 50%. So far this year, the response rates in those areas are at least 10% lower.
Category: News