Published: Tuesday, March 05, 2019 06:53 PM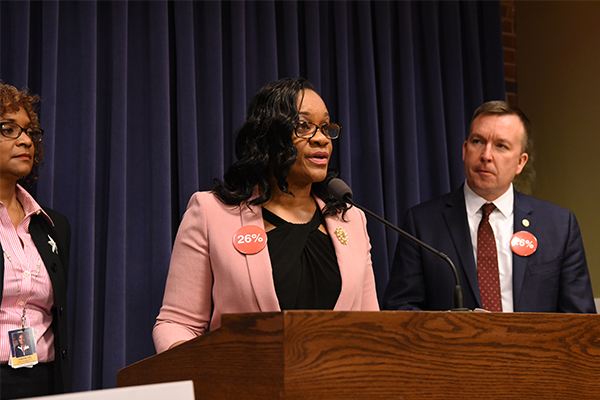 SPRINGFIELD – Fed up with delayed and denied state payments that are compromising quality health care for the most vulnerable, state legislators joined safety-net hospitals today to call for landmark reform of managed care companies under Illinois' Medicaid program.
Senate Bill 1807 and House Bill 2814, also known as the Safety Net Hospital MCO Reform Act, provide a path to rein in repeated abuses by managed care organizations (MCOs) in their oversight of hundreds of millions of dollars of care each year provided by hospitals who treat Medicaid low-income patients. Advocates and lawmakers called for immediate reform Tuesday at a Statehouse news conference.
The bills, backed by Senate Majority Leader Kimberly A. Lightford and Rep. Camille Lilly, would require MCOs to:
Treat hospitals as expedited providers who regularly need quicker payments, similar to the state's fee-for-service system
Discharge patients more quickly upon a doctor's release, or pay for keeping the patient hospitalized
Update health care provider rosters weekly and to reimburse providers who have contracts with MCO for medically necessary services regardless if the provider is on the updated MCO roster
Provide reasonable time to fix errors on non-electronic health care claims
Category: News