Published: Saturday, April 11, 2020 02:06 AM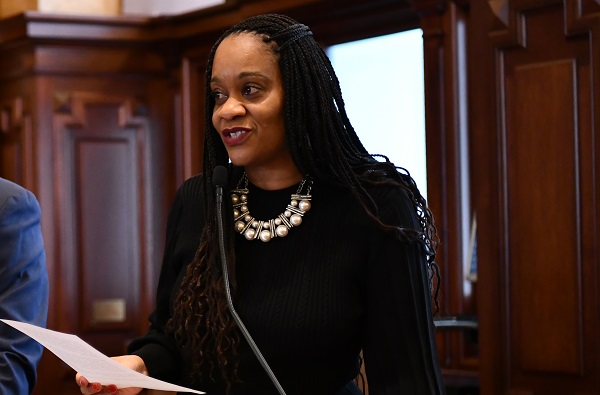 CHICAGO – Senate Majority Leader and Illinois Legislative Black Caucus Chair Kimberly A. Lightford (D-Maywood) is backing Gov. JB Pritzker's efforts to expand COVID-19 testing in African-American and other minority communities across Illinois.
"Governor Pritzker's leadership has been incredible throughout this devastating crisis," Lightford said. "His announcement today shows his commitment to people from every part of our state, and the Illinois Legislative Black Caucus will continue to work alongside him to support his efforts."
When the COVID-19 outbreak started, the ILBC developed concerns about the effects this pandemic would have on Black communities. Those concerns were validated on Monday when Chicago Mayor Lori Lightfoot brought attention to racial disparities in the number of deaths due to coronavirus, pointing out that 72% of the city's fatalities were African-Americans. She was one of the first government leaders to address the "death gap," a topic now being discussed across the nation and world.
"I was floored by Mayor Lightfoot's data," Lightford said. "I knew the disparities were there, but when they are reflected in number of deaths, it is never easy to digest. I am grateful for Mayor Lightfoot's leadership in responding to this pandemic, and for taking action to address health care disparities."
Category: News