Published: Friday, November 01, 2019 03:36 PM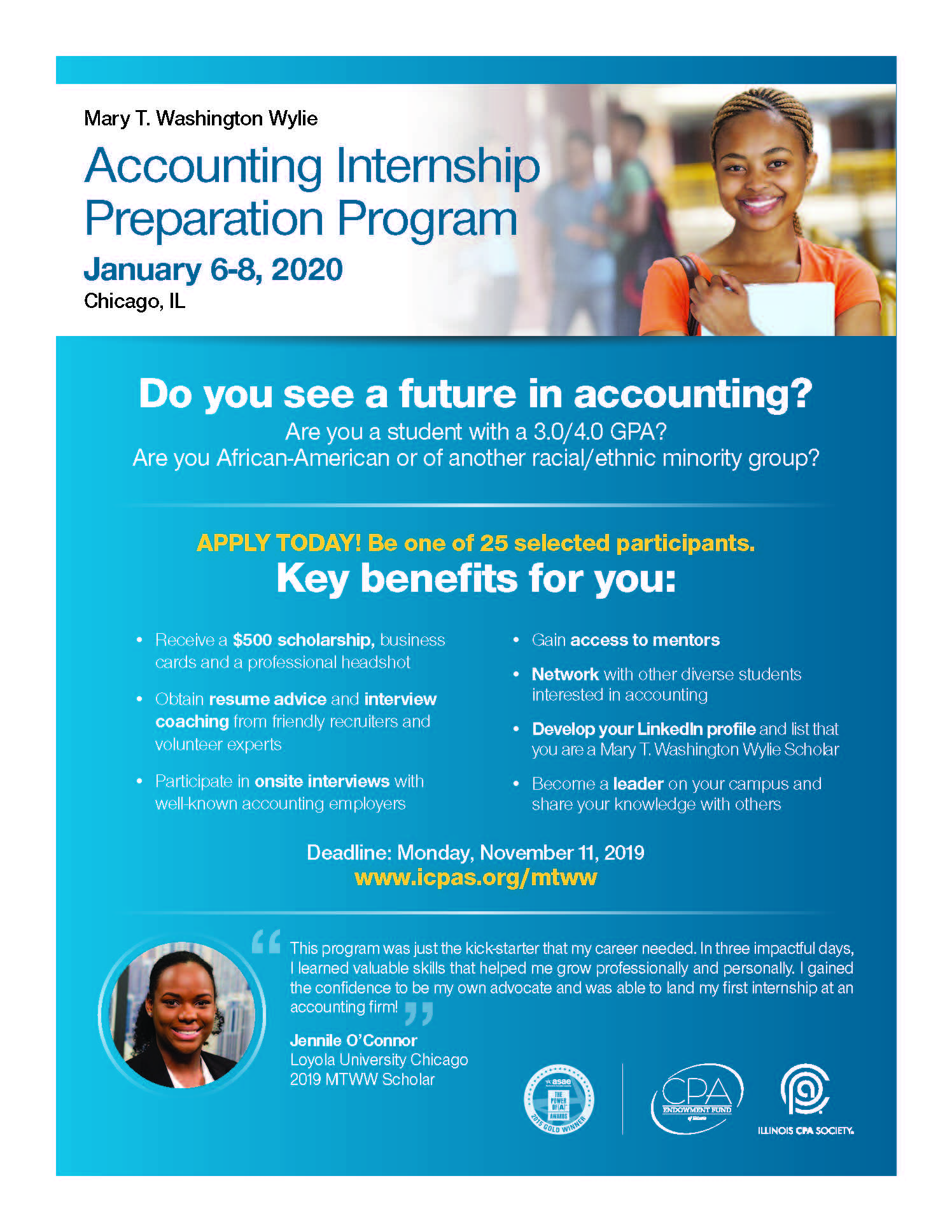 Mary T. Washington Wylie Accounting Internship Preperation Program will be held in Chicago on January 6-8, 2020.
This award-winning program is an all-expenses paid opportunity which launches African-American and other racial/ethnic minority college students into the accounting profession with access to training, resources, and mentors. At the end of the program, employers interview the students for a variety of paid accounting internships that could lead to full-time jobs.
Category: Events