Published: Friday, January 24, 2020 07:19 PM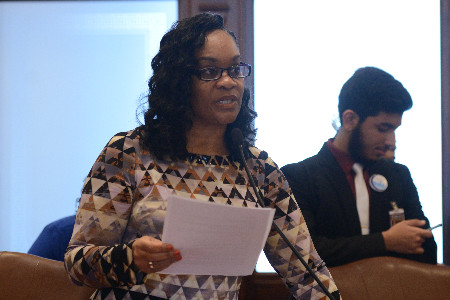 SPRINGFIELD – Applications for early childhood funding are being accepted by the Illinois State Board of Education (ISBE) for the 2021 fiscal year, Senate Majority Leader Kimberly A. Lightford (D-Maywood) announced Friday.
The governor, General Assembly and Lightford have dedicated themselves to early childhood to make Illinois the finest state for families to raise young children.
"Early childhood education is an essential part of a child's life," Lightford said. "It is important we invest in strong educational beginnings that will give our children more opportunity for success in their future."
Early childhood programs are a factor in closing challenging gaps that ensure children entering school are prepared for successes that lasts a lifetime. The 2018 Kindergarten Individual Development Survey showed that only 26% of students in the state enrolled in kindergarten with math, literacy and social-emotional learning skills expected for children at their age. Investment in early childhood programs is necessary in order to improve the quantity of enrollment and the quality of support.
Applicants in the geographic areas that are considered Tier 1 or Tier 2, which are in the greatest need of additional resources, will be a funding priority for ISBE.
Nearly 40 percent of ECBG funds will go to Chicago Public Schools, and 25 percent will go to Prevention Initiative programs, according to state statute.
Applicants are required to receive a quality score of at least 60 to be eligible for funding. Further criteria for eligibility and the Request for Proposals can be found at www.isbe.net/ecbg.
Applications are due no later than 4 p.m. on March 23.
Category: News