Published: Thursday, June 30, 2016 09:04 PM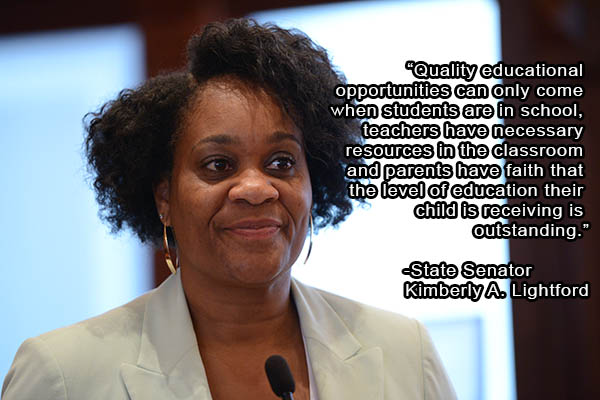 SPRINGFIELD- The Illinois Senate sent a proposal to the governor's desk today that would provide vital funding for schools and human services. Senate Bill 2047 provides stopgap funding to programs for seniors, youth employment, autism, mental health and cancer screenings. Furthermore, the legislation provides funding for P-12 education that ensures schools will open this fall.
"Quality educational opportunities can only come when students are in school, teachers have necessary resources in the classroom and parents have faith that the level of education their child is receiving is outstanding," Assistant Majority Leader Kimberly A. Lightford (D - Maywood) said. "We need to continue working toward equitable funding for our schools, however making sure doors would open in the fall is a top priority right now."
The West Side Health Authority's crisis intervention program will receive funding that allows them to continue providing services to West Side residents with critical health needs. The initiative coordinated in-home wellness visits and case management services to residents.
"Our human service providers have kept their commitment to the most vulnerable populations in our state throughout this impasse," Lightford said. "I'm glad we're able to provide some funding to keep them going as this fight continues."
###
Category: News