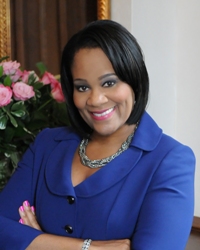 State Senator Kimberly A. Lightford's statement on the end of the legislative scholarship program:
"My focus has always been on educational opportunities. I think it is a shame that we are slamming the door on deserving children because of a few lingering problems and overhyped media. Let me be clear, I've supported efforts to address specific abuses. I've voted for those proposals. But I cannot support something that eliminates a child's chance to go to college and calls it reform. This only strengthens my resolve to keep working to make sure our schools are properly funded and college is an affordable option."

"I do support creating a commission to study the vast array of tuition waivers universities award, often with little or no public oversight. But how do you create that commission and at the same time go ahead and start eliminating waivers? Shouldn't we wait to see what the commission has to say? This legislation shoots first and asks questions later and it's the children in my district and across the state who aspire to go to college who will literally pay the price."
Category: News Releases