Published: Wednesday, May 01, 2019 09:33 PM
SPRINGFIELD – The Illinois Senate approved a constitutional amendment that would allow the state to implement a Fair Tax structure on Wednesday. Majority Leader Kimberly A. Lightford (D-Maywood) released the following statement after the vote:
"Our working and middle class families have been forced to cover the cost for running our state under a tax structure that does not require wealthy people to contribute their fair share, and we are working to give voters a chance to change that.
"We desperately need to repair our infrastructure, fund our schools and provide services that lift our communities up. That cannot be done under our current tax structure, and I hope to see the potential we voted for today come to fruition."
Senate Joint Resolution Constitutional Amendment 1 removes the requirement for a flat income tax rate currently in the Illinois Constitution. The legislation awaits approval from the House before it can be put before voters on the 2020 election ballot.
The Senate also approved Senate Bill 687, which would set the following tax rates should SJRCA 1 be approved by voters: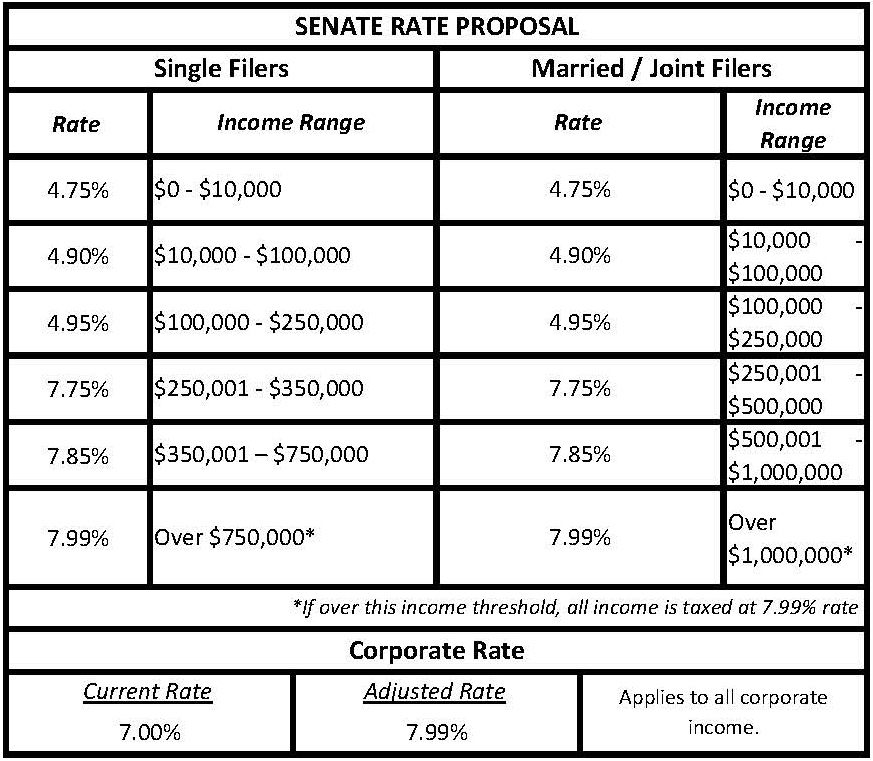 Category: News