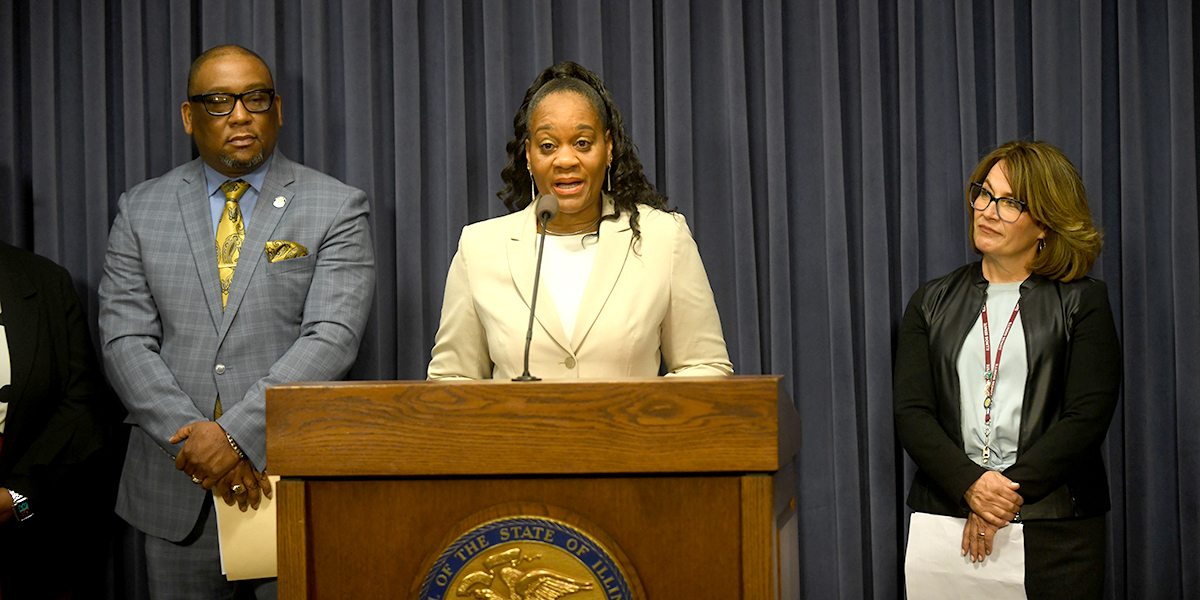 SPRINGFIELD – As school districts around the state continue struggling to fill teaching positions, Senate Democrats hosted a press conference in Springfield on Thursday announcing a number of legislative measures that would help address the void.
"Teachers have a significant, lifelong impact on their students. The impact involves not just teaching particular academic skills, but fostering life skills, creativity and productivity that leads to positive outcomes for years to come," said Senate Majority Leader Kimberly A. Lightford (D-Maywood). "Attracting quality educators to our state is vital to our education system and providing our children with the best possible education."
According to the Illinois Association of Regional Superintendents of Schools, there are more than 5,300 unfilled positions in schools. In an attempt to address the vacancies and increase the substitute teacher pool, State Senator Meg Loughran Cappel introduced a plan – House Bill 3442 – which would allow a substitute teacher who has filled a vacancy left by a licensed teacher in an emergency situation for 90 days or until the end of the semester, whichever is greater, if the school distinct files a written request with the appropriate regional office of education.
"As a former special education teacher, I saw firsthand the impact the teacher shortage had on our students, teachers and staff," said Loughran Cappel (D-Shorewood). "We have to continue uplifting the education profession and encouraging more people to join it."