Published: Friday, June 05, 2020 12:41 AM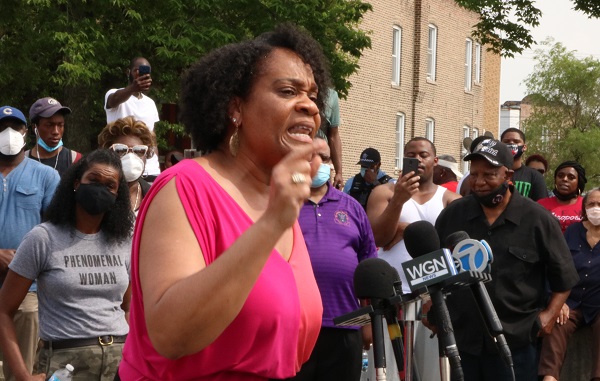 CHICAGO —The Illinois Legislative Black Caucus hosted a day of action on the West Side of Chicago to help rebuild communities. While many peacefully protested to end injustice and systemic racism after racial acts of violence, including George Floyd, Ahmaud Arbery and Breonna Taylor, others took advantage of the moment by damaging many businesses and properties.
Together the Black Caucus, governor and lieutenant governor came together at the event to discuss how to move forward both in terms of rebuilding communities and providing equitable resources for black communities going forward.
Majority Leader Kimberly A. Lightford (D-Maywood) made it clear that the Black community has never been treated fairly, and that's about to change.
"We want everything that has been owed to us for many years," Lightford said. "Racism has been within our institutions and in our government for as long as it has existed, but I want African Americans to know that you have a group of black legislators that have been fighting on your behalf for many years. We finally have a governor who will listen, and we will continue to work with him to provide desperately needed resources, including quality jobs, health care and education. The state owes us, and we're ready to receive it."
This was the first of four days of action. The upcoming days of action include:
Friday, June 5: South Side, 63rd and Halsted, 3-5 p.m.
Saturday, June 6: South Suburbs, 1550 Sibley Blvd., Calumet City, 11 a.m.-1 p.m.
Sunday, June 7: West Suburbs, 300 Oak St., Noon to 1 p.m.
The Black Caucus will join the governor in a press conference for each of the coming days of action.
Category: News