Published: Monday, May 18, 2020 09:19 PM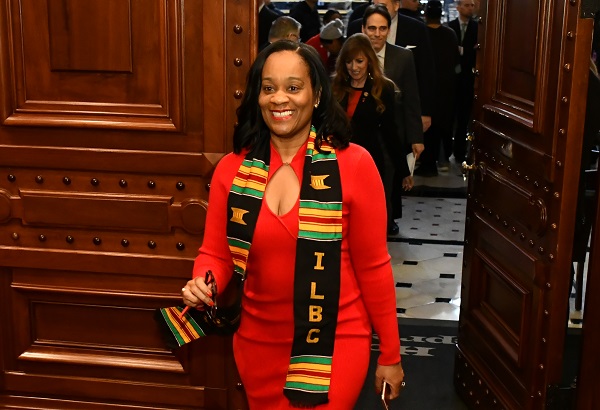 SPRINGFIELD – Senate Majority Leader Kimberly A. Lightford (D-Maywood) released the following statement after stepping down as Illinois Legislative Black Caucus Chair Sunday.
"It has been an honor to serve as the Illinois Legislative Black Caucus Chair for the last five years. I worked very hard to lay a foundation that will be passed on and built upon. The ILBC is strong and will continue to advocate for the Black community across the state.
"My time to move on from this leadership role has come, and I am proud to pass the torch to the next legislator chosen to carry on the work I began with this phenomenal group of legislators. I am committed to the Illinois Legislative Black Caucus and its mission, and will remain a supportive, engaged leader.
"This is the perfect moment for me to take on an exciting new venture that will lead me to my ultimate goal of doing philanthropic work.
"It will continue to be my great pleasure to serve as senator of the 4th Legislative District as I have for the past 21 years. In my capacity as Senate majority leader, I will continue to work with the governor and his team to lead the charge to ensure that in the aftermath of COVID-19, the Black community will be treated fairly in a system that for far too long has ignored and exacerbated every systemic inequity we face.
"I embrace the challenges ahead with gratitude for the lessons of the past and a focus on the fight for our collective future."
Category: News