Published: Thursday, April 16, 2020 06:45 PM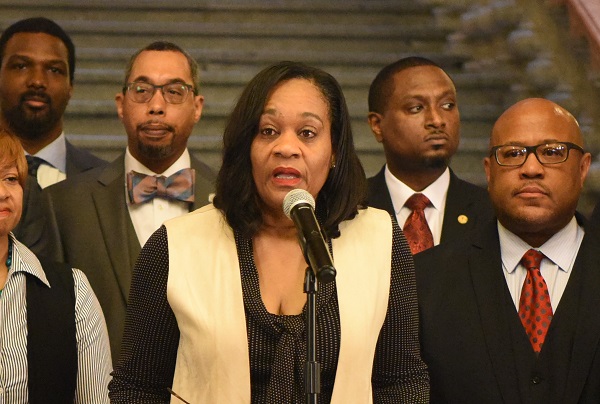 SPRINGFIELD – In the wake of an increase in COVID-19 tragedies, Senate Majority Leader Kimberly A. Lightford (D-Maywood) reminds low-income families that the Department of Human Services offers support for funeral and burial costs.
"My heart goes out to those who have lost a family member or loved one during this tragic time," Lightford said. "I continue to stress that those who are healthy need to stay home to protect our healthcare workers, essential workers and most vulnerable people."
People who were receiving certain assistance programs qualify for IDHS's funeral and burial program if a person's resources and all other sources of payment are less than the DHS standard payment rates. The qualifying assistance programs are: Temporary Assistance for Needy Families Cash, Aid to the Aged, Blind, or Disabled Cash, All Kids Assist, Parent/All Kids Assist, All Kids Moms & Babies, Family Assist, AABD Medical and General Assistance Foster Care/Adoption Care.
"Our state has taken significant measures in response to the COVID-19 crisis to save as many lives as possible," Lightford said. "Unfortunately, the reality of this virus is that people are going to succumb to it, and it is important for low-income families to know there is help for burial and funeral costs."
Application forms are available on the IDHS website and should be mailed to the IDPH Funeral and Burial Unit. For more information visit the IDHS website or call (217) 785-4216.
Category: News