Published: Wednesday, March 11, 2020 07:12 PM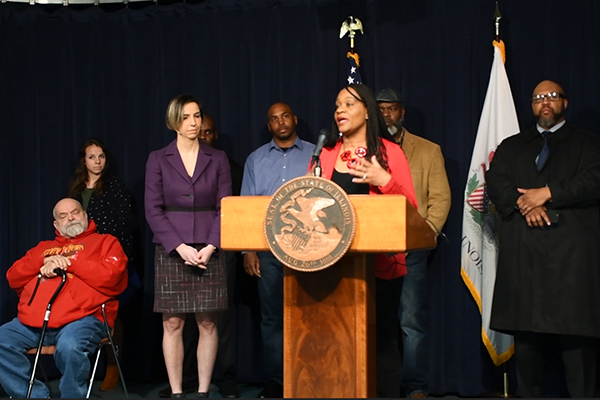 CHICAGO – Senate Majority Leader Kimberly A. Lightford (D-Maywood) announced legislation on Wednesday that would establish parole opportunities for older adults.
"Older adults who have served 20 to 30-year sentences deserve an opportunity to have their case heard before a parole board," Lightford said. "If they no longer pose a risk to public safety, they should be granted parole and have the opportunity to live out the rest of their lives."
Senate Bill 2114 would allow those who have reached age 60 and have been incarcerated 20 consecutive years or greater, or people who have served 30 consecutive years or greater, to petition the Prisoner Review Board seeking parole. The legislation also provides that victims and/or their families are notified in a timely manner and given the opportunity to participate in the hearing.
The PRB hearings would be conducted by a panel of at least eight members of the board requiring a majority vote of the panel to grant the petition and release the petitioner on parole. If the petition is denied, the board would be required to submit a statement including when the petitioner is eligible to reapply for parole, which could not be more than 3 years after the denial.
Since 1978, Illinois law prohibits discretionary parole, and remains one of sixteen states that doesn't offer incarcerated people a means to earn parole.
According to Citizens for Parole, the lack of parole in Illinois has played a role in quadrupling the prison population from 10,000 to approximately 40,000. There are 7,000 men and women with sentences that will result in a stay until their death, which costs the Department of Corrections approximately $490,000 annually.
Category: News