Published: Wednesday, June 26, 2019 02:11 PM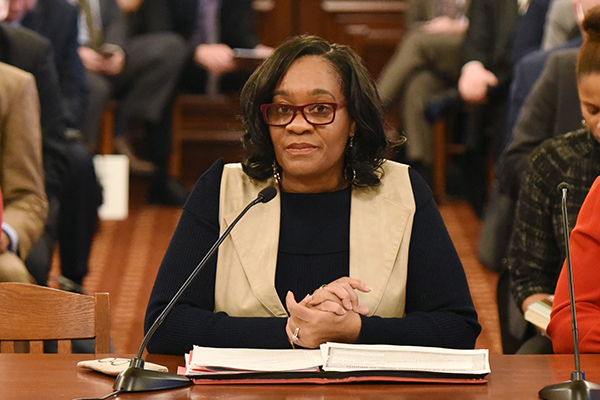 CHICAGO – Senate Majority Leader Kimberly A. Lightford (D-Maywood) celebrated the governor's signing of three measures that will provide security and support for undocumented immigrants across Illinois.
"I'm humbled to be a part of legislation that gives immigrants and underserved populations refuge and more opportunities to follow their dreams," Lightford said. "We welcome those who come to our state looking to take care of their families and break the generational curse of poverty."
The following legislation was signed into law last week:
• House Bill 2691, which provides access to financial aid for undocumented students, and some groups of transsexual, African American and other students who have limited access to aid.
• House Bill 2040, which bars the state and local communities from entering into contracts for private immigration detention centers.
• House Bill 1637, which bars law enforcement agreements that deputize police to act as Immigration and Customs Enforcement agents.

House Bills 2040 and 1637 are now under effect, while HB 2691 goes into effect on Jan. 1.
Category: News