Published: Friday, June 07, 2019 09:36 PM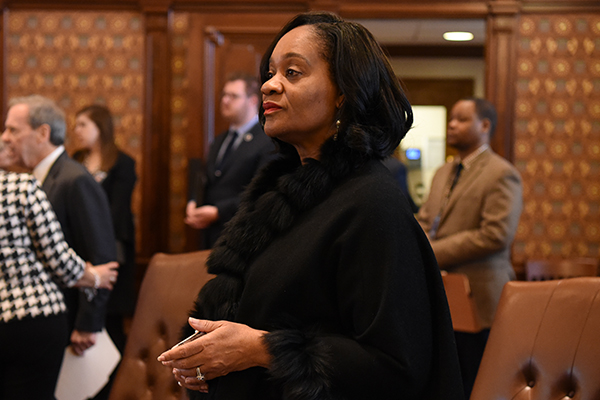 SPRINGFIELD – Low-income and immigrant populations across Illinois will soon have access to legal representation under the state's newly enacted spending plan.
Senate Majority Leader Kimberly A. Lightford (D-Maywood) spearheaded the investment that was sparked by an initiative presented earlier this session.
"Some of our most vulnerable populations are getting lost in a justice system that is, by design, difficult for them to navigate," Lightford said. "Providing support for families who need legal services not only serves them, but also keeps us from incarcerating people who could be helped in a different way."
The Access to Justice Grant program will provide the Westside Justice Center and the Resurrection Project with a $10 million grant to increase outreach, education on legal matters, and access to legal services to low-income communities of color, including immigrant and African-American populations.
In Illinois alone, 525,000 undocumented immigrants, including 40,000 immigrants with temporary protected status and 42,000 immigrants, that are Deferred Action for Childhood Arrivals recipients, are at risk of deportation and being separated from their families.
Furthermore, as of December 2018, about 71,000 adults and juveniles were incarcerated in various Illinois facilities. As a response to some of the challenges, the City of Chicago has partnered with the Resurrection Project, to establish a program made up of 400 navigators, which will provide education that is connecting these families to community based legal services.
According to an independent study conducted by Syracuse University, the city of Chicago's Community Navigator Program increased the rate of immigrants with legal representation from 30% to 59% with $1.3 million while New York increased representation from 50% to 61% with $10 million.
The state's investment would expand the City of Chicago's program to more residents in need of legal services.
Category: News