Published: Wednesday, June 05, 2019 09:57 PM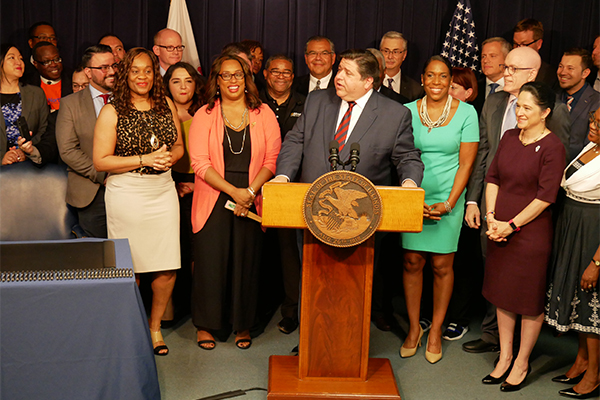 CHICAGO – Gov. JB Pritzker signed the state budget and fair tax legislation on Wednesday. Senate Majority Leader Kimberly A. Lightford (D-Maywood) reacted with the following:
"After four very long years, it is refreshing to deliver a budget that meets the needs of our state with a disciplined and realistic approach. We prioritized education from early childhood to higher education, and strengthened our safety-net services to provide a hand up to struggling families.
"Also, I am excited to give voters the opportunity to decide whether our state should implement a fair tax, and just as important, provide them a picture of what tax rates would look like if they approve it."
Category: News