Published: Thursday, April 11, 2019 07:22 PM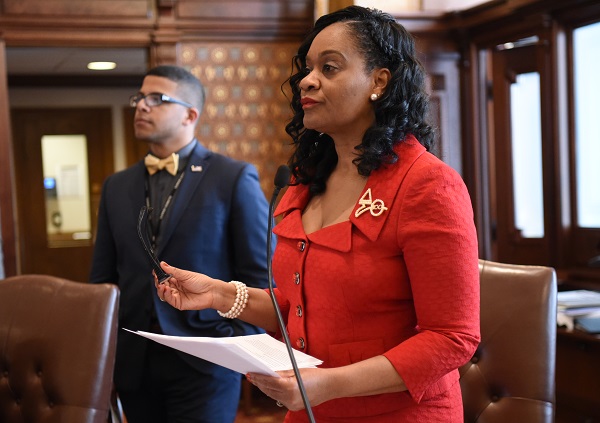 SPRINGFIELD – Children could soon be required to start school at age 5 under a proposal spearheaded by Majority Leader Kimberly A. Lightford (D-Maywood).
Senate Bill 2075 lowers the compulsory school age from 6 to 5, and was approved by the Senate on Thursday.
Parents could choose to hold their child back a year if they have a birthday after May 31.
"This proposal makes learning a habit for children across Illinois," Lightford said. "When we get students in the classroom at an early age, especially those from underprivileged communities, they are more likely to continue their education as they grow older."
In 2006, Lightford established a universal preschool program that helps prepare 3- and 4-year-olds for Kindergarten, a measure that increased the state's early childhood education investments by $45 million.
Since then, Illinois has continued to invest more in these type of programs with the latest commitment from Gov. JB Pritzker to increase early childhood funding by $100 million.
The legislation now heads to the House for approval.
Category: News