Published: Wednesday, March 06, 2019 09:19 PM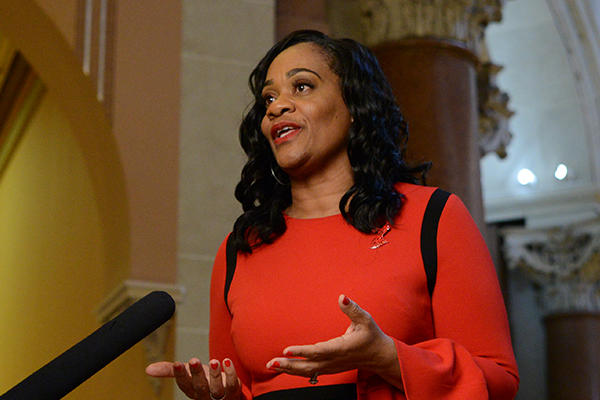 SPRINGFIELD – More financial assistance could soon be available for college students through a proposal sponsored by Senate Majority Leader Kimberly A. Lightford (D-Maywood).
"Students should be able to obtain a degree without drowning in student loan debt after college," Lightford said. "This legislation combats the college debt crisis by providing financial support to Illinois students."
Senate Bill 1524 authorizes the State Treasurer to allocate up to 5 percent of the State Investment Portfolio to the Illinois Student Investment Account to assist qualified residents in paying for college through various investment programs. The Senate Financial Institutions Committee approved the measure on Wednesday.
Investment programs may include income-sharing agreements, linked deposits and origination, and refinancing of student loans.
The measure also establishes a Borrower Assistance Fund to provide monetary assistance to students facing financial hardship.
The legislation will now head to the full Senate for consideration.
Category: News