Published: Thursday, December 13, 2018 09:13 PM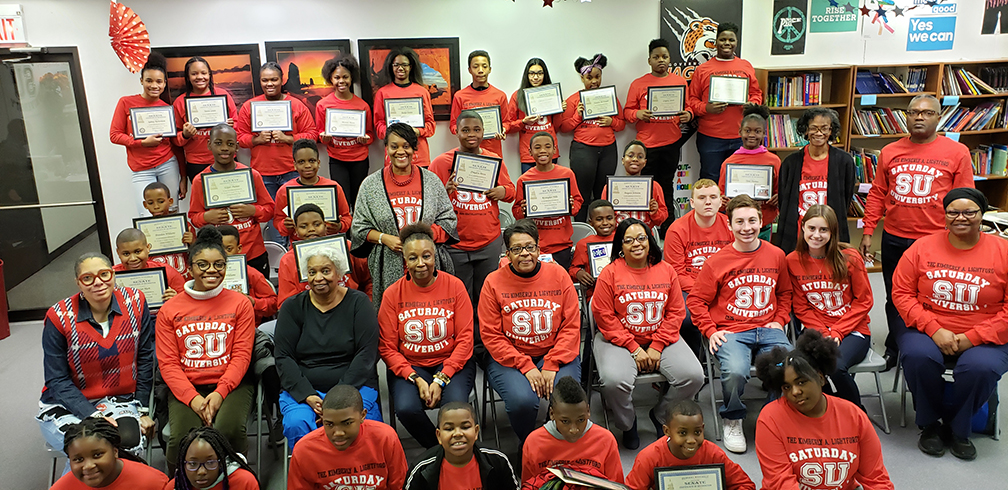 Illinois Senate Assistant Majority Leader Kimberly A. Lightford (D-Maywood) last week celebrated another successful semester of Saturday University, a program run in partnership with The Black Star Project.
The Black Star Project is committed to improving the quality of life in Black and Latino communities of Chicago and nationwide by eliminating the racial academic achievement gap, and Saturday University is a comprehensive learning system designed to improve the academic performance of Chicago's children.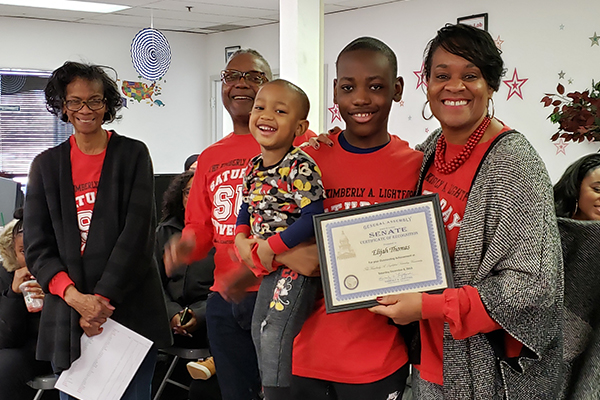 "This would not have been possible without the dedicated teachers, staff, parents, students, volunteers and sponsors who support the program," Lightford said.
Lightford's Saturday University served a diverse group of children for the 2018 fall semester. The students played games, enjoyed pizza and finger foods, and celebrated their successful semester at the graduation program on Dec 8.
One of the event's sponsors, Mr. Michael Henry from ComEd, participated in the festivities, which consisted of awards for perfect attendance, near perfect attendance and other accomplishments. In addition, the students received gifts from Northeastern Illinois University to introduce them to the college experience.
During the closing of the program a tribute was held in honor of the late Phillip Jackson, founder of the Black Star Project, and the late Lynda Puckett, who was the lead teacher and math teacher for Saturday University. The Phillip Jackson and Lynda Puckett leadership awards were established and awarded to outstanding students.
Senator Lightford and The Black Star Project are looking forward to the 2019 spring semester and excited to raise awareness for the value of education in the 4th Senate District.
Category: News