Published: Thursday, December 13, 2018 09:01 PM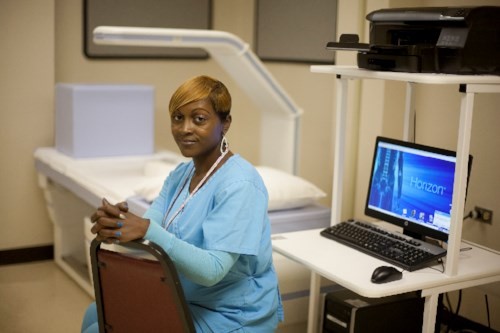 The Loretto Hospital announced today that it now hosts FDA-approved clinical trials. Each clinical trial will be coordinated through the hospital's new Clinical Research Department in collaboration with pharmaceutical companies. Current trials include sickle cell disease (SCD) and heart disease studies. Additional research studies include Crohn's disease and Ulcerative Colitis. The Loretto Hospital will be the first safety-net hospital in the State of Illinois to host clinical trials.

"The Loretto Hospital is one of the very few safety-net hospitals to offer clinical research. Our goal is to bring these type of programs to the Austin Community which will help improve outcomes in our community. Clinical Research will increase the discovery and development of better prevention, diagnostic and treatment methods of our patient," said Dr. Anosh Ahmed, chief operating officer and medical officer at The Loretto Hospital.
Current studies include:
Sickle Cell Disease
Crohn's Disease
Heart Failure
Ulcerative Colitis
Pericarditis
Low Testosterone
If you have been diagnosed with any of these conditions, you may qualify to participate in one of the studies.
Qualified participants have access to:
Alternative treatment options for your diagnosis
Free health care over the course of the study
Free transportation to doctor's visits
Compensation for your time
Help us improve the landscape of health and health care on the Greater West Side of Chicago. To learn more about The Loretto Hospital's Clinical Trial program, or to learn how you or a loved one can participate in one of our studies, call 800-268-2175 or fill out this form.
Category: News