Published: Thursday, May 31, 2018 02:12 AM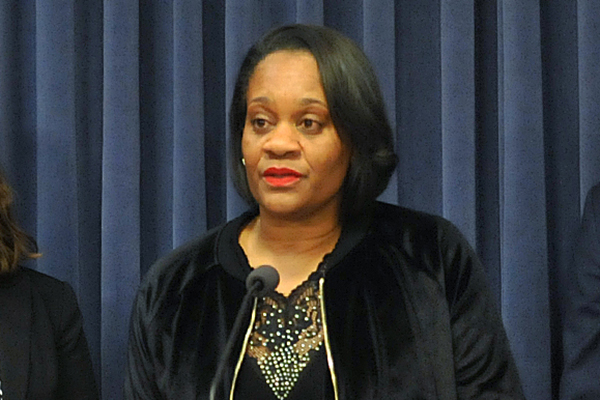 SPRINGFIELD – Assistant Majority Leader Kimberly A. Lightford (D-Maywood) supported the Senate's FY 19 state budget Wednesday to give certainty and stability to state programs.

"It is extremely important that we maintain our commitment to education, find ways to rebuild our public universities and maintain services that are vital to our communities," Lightford said. "The past three years were hard on our most vulnerable populations, and this budget is a direct result of the rank-and-file lawmakers to put our state back on the right track on behalf of the people of Illinois."

The Senate budget includes a funding increase of $350 million in K-12 funding, which keeps up with the state's commitment to the new evidence-based funding formula that was approved last year. This investment ensures no school district will receive less money than last year, and many will receive additional funding through the formula's tier-based system.


Early childhood education will also see an increase of $50 million.

The budget also funds programs the governor tried to eliminate, including: after school programs, school support services, parent mentoring and Teach for America.

Higher education will see more stability with a two percent increase, including funding for MAP grants and a new grant program to help middle class students pay for college and remain in Illinois while doing so. Community colleges will also receive $4.3 million for Military Veteran Scholarships to be distributed based on their veteran enrollment.

Funding is also restored for the Child Care Assistance Program, Addiction Treatment and Prevention Services, Community Mental Health Services, Autism services, youth employment services, Teen REACH, Immigrant Integration Services and Welcoming Centers under the Senate's proposal.

Dollars for violence prevention programs, opioid overdose prevention, breast and cervical cancer screenings, prostate cancer awareness and lead poisoning screening and prevention are also included.

"After a devastating three year impasse, we are back on the right track," Lightford said. "We've defended against the governor's most malicious cuts to services, and we are once again on track to move the state forward."

The budget will now head to the House for further approval.
Category: News