Published: Wednesday, May 09, 2018 02:50 PM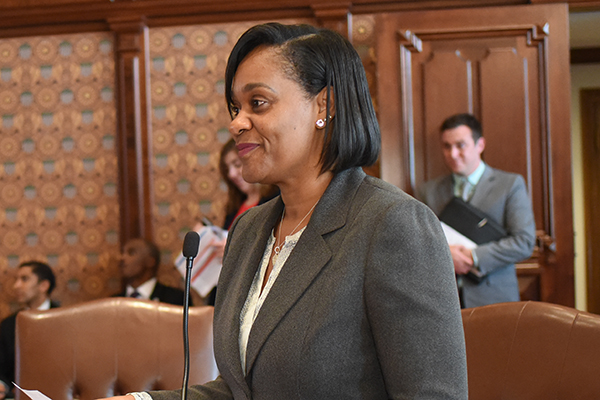 SPRINGFIELD – While obtaining a college degree is increasingly vital to career advancement, low-income, racial minority and first-generation college students often struggle to transition into a college or university's culture.

A plan led by Illinois Senate Assistant Majority Leader Kimberly A. Lightford (D-Maywood) that was approved in the Senate Higher Education committee Tuesday seeks to ease the transition into college by allowing Illinois' public universities to establish bridge programs. These programs would provide access, academic support and financial aid to underrepresented students.


"There are still so many young people who are going to college for the first time and moving away from everything they are familiar with, and that can be a nerve-racking situation," Lightford said. "We have a very diverse population in our state, and our universities should be focused on inclusion so that all young people benefit from the world-class education they offer."

House Bill 5696 requires each public university that establishes a bridge program to designate a full-time program director to establish guidelines and manage the program.

Bridge programs will be open only to Illinois residents, and priority will be given to applicants whose life patterns have been characterized by historical economic or cultural deprivation.

The legislation will now head to the full Senate for consideration.
Category: News