Published: Friday, May 19, 2017 08:23 PM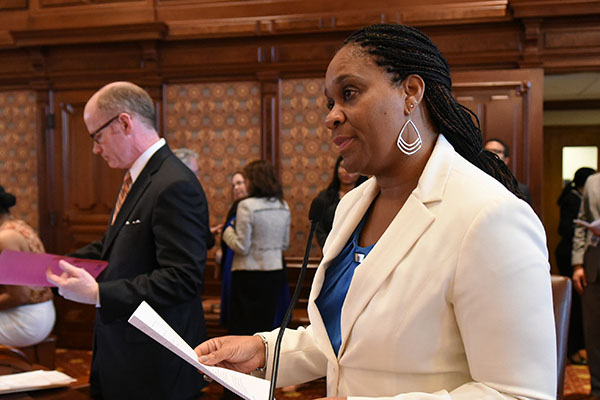 SPRINGFIELD- Children in public preschools are more than three times more likely to be expelled than children in kindergarten through 12th grades, according to a report by Fight Crime: Invest in Kids Illinois. Assistant Majority Leader Kimberly A. Lightford (D-Maywood) leads a proposal that would keep more at-risk preschool students in the classroom.
The proposal, which was approved in the Senate today, would prohibit the expulsion of children enrolled in early childhood programs receiving grants from the Illinois State Board of Education. The legislation focuses on transitioning children to programs that better fit a child's needs.
"Expulsion should always be a last resort, not the first option," Lightford said. "This measure is a good start to ensuring the success of young children by focusing on their comprehensive development."
House Bill 2663 not only serves young children, but it also acknowledges that educators need more support when instructing children with behavioral and mental health issues. There are a number of programs that work with teachers and parents to prevent further difficulties and build on children's social-emotional skills.
"Our teachers need support as they tackle issues in their classrooms," Lightford said. "It is important that we are providing them resources as well."
The legislation will now move to the House for consideration.


Category: News