Published: Wednesday, May 03, 2017 09:47 PM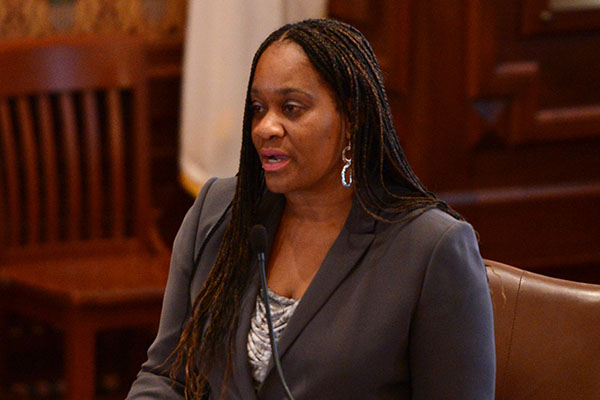 SPRINGFIELD- In response to concerns surrounding the lack of awareness surrounding the importance of cancer screening among veterans, Assistant Majority Leader Kimberly A. Lightford (D-Maywood) passed legislation through the Senate today that establishes the Veterans' Cancer Screening Program.
"Early cancer detection can make all the difference for many who are diagnosed," Lightford said. "We know that a number of veterans were exposed to conditions that could result in cancer, and it is important that we are raising awareness and helping our veterans get screened."
Senate Bill 838 directs the Department of Public Health to promote awareness of cancer in veterans by:
• Distributing information regarding the risks of cancer in veterans and benefits of early detection
• Promotion of information about counseling
• Establishment of referral services and screenings
• Beginning January 1, 2018, public service announcements publicizing the importance of cancer screening for veterans
The legislation now moves to the House for consideration.
Category: News