Published: Thursday, April 27, 2017 10:14 PM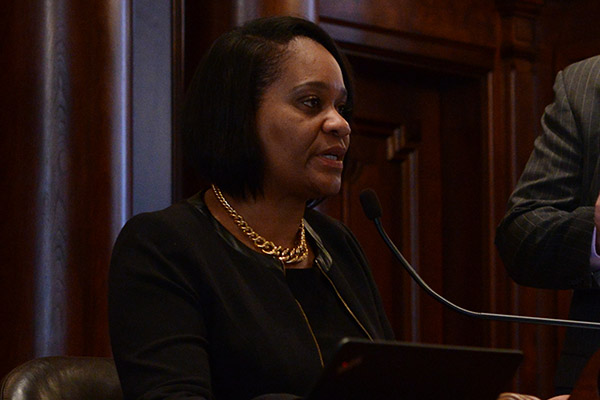 SPRINGFIELD- More minorities could soon be eligible for the Minority Teachers of Illinois Scholarship Program under a plan led by Assistant Majority Leader Kimberly A. Lightford (D-Maywood) that was approved in the Senate today.
Senate Bill 1739 allows licensed teachers pursuing additional teaching endorsements or a master's degree in an academic field related to the subject they currently teach or plan to teach to apply for the MTI scholarship.
"The success of minority students increases whenever they are being taught by a teacher belonging to their same ethnic or racial minority," Lightford said. "The teachers we want to empower also would be able to offer courses that award college credit, which benefits all students immensely."
Recipients can get up to $5,000 a year toward their college tuition. Those who receive the grant are required to make a commitment to teach for a minimum of five years in an Illinois school where at least 30 percent of students are identified as minority students.
The legislation now heads to the House for consideration.
Category: News