Published: Thursday, November 17, 2016 03:53 PM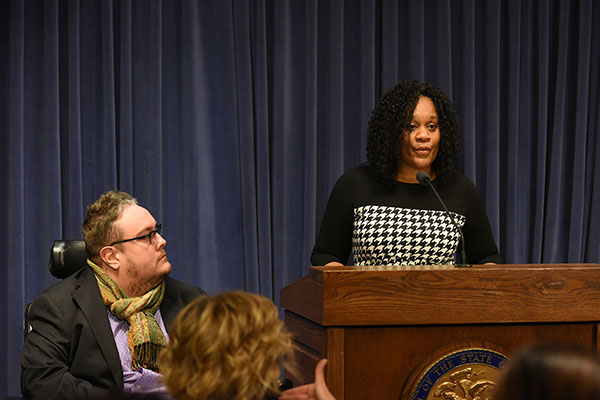 SPRINGFIELD- Senate Democrats approved a measure today that would secure the right for people with disabilities to select a home care provider of their choice and determine the number of hours worked weekly by the provider.
"Our focus should be on providing people with disabilities the best possible care," said Assistant Majority Leader Kimberly A. Lightford (D-Maywood). "The policy the Department of Human Services is trying to implement violates the law, shuts out stakeholders and costs more in the long run."
IDHS instituted a cap on the number of hours home care workers could work per week after a federal law requiring overtime pay was passed. That policy was barred pending approval from an oversight committee.
"The governor's proposal undermines the success of our home services program," Lightford said. "Furthermore, it infringes on the right people with disabilities have to choose how they are cared for."
Category: News