Published: Thursday, May 12, 2016 03:03 PM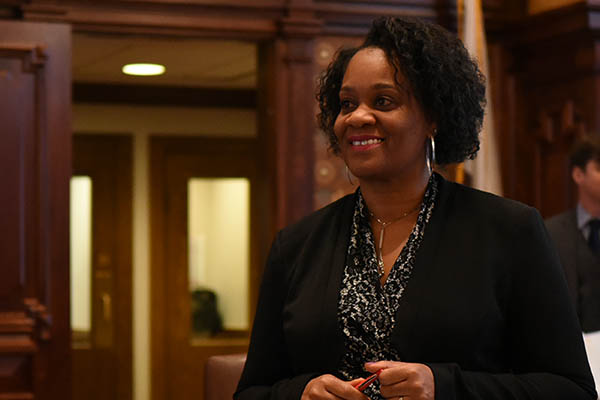 SPRINGFIELD- Senate Democrats sent a measure to the House that restructures the formula for distributing funds to school districts throughout the state. Senate Bill 231 increases funds for districts in need while maintaining level funding for others. Assistant Majority Leader Kimberly A. Lightford (D-Maywood) released the following statement.
"The reality is that our current system for distributing funds to our schools is broken. This legislation may not be perfect, but if we don't act soon we're only going to continue failing to provide resources to children who need them most.
Our children should be prepared for their future no matter where they live. I urge my colleagues in the House to consider this measure to bring our state's education system up to date. Our population is constantly changing and that requires changes in the way we educate our children."
###
Category: News