Published: Thursday, July 16, 2015 03:37 PM
Senator Lightford would like to invite you to "Uplift Our Future" at the Brookfield Zoo Sunday, July 26, 2015 as you and your children prepare for the up-coming school year.
Come enjoy a free lunch and some zoo-time fun at this event that will supply students with free school supplies! And on top of that, the first 500 people gain entry to the zoo for free! See the flyer below for more details. See you at the zoo!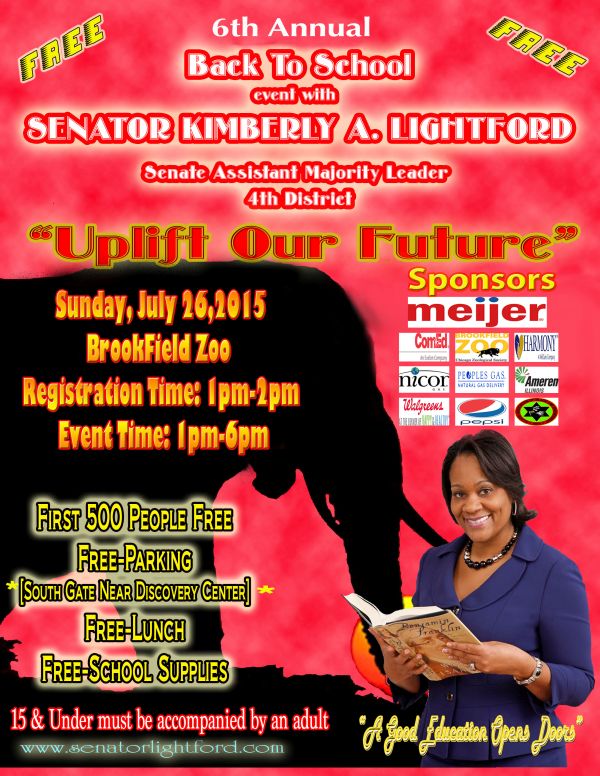 Category: News