Published: Monday, December 14, 2015 10:16 PM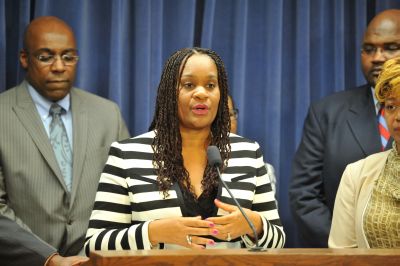 On Monday, the Illinois Legislative Black Caucus discussed a telling report detailing how the budget impasse is disproportionately affecting the black community. African-Americans make up nearly 15 percent of the population, yet 30 percent live in poverty.
There are four areas of interest that have the greatest impact on the most vulnerable populations in the black community: a lack of early childhood education, violence, lost MAP grant funding and senior concerns. These issues concentrate economic loss directly in communities where black people reside.
"The media constantly reports on how young black men and women are killed in Chicago almost daily, and that is extremely alarming," said Illinois Legislative Black Caucus Chair Kimberly A. Lightford. "Perhaps if we were funding violence prevention and after-school programs at an adequate level, then our children would have an alternative to the streets."
The report outlines how the budget impasse is positioning the next generation of leaders for failure. Without funding for MAP grants, thousands of first-generation African-American students won't have an opportunity to attend or continue their education.
"Minority students are disproportionately low-income," Representative Will Davis said. "MAP grants help close the achievement gap between low-income black and white students."
During the press conference, Black Caucus members called on the governor to stop forcing his extreme political ideology on the most vulnerable in our community.
"If the governor's aim is to make Illinois more appealing to businesses, allowing our credit rating to sink isn't exactly the most attractive selling point," said state senator Toi Hutchinson (D-Olympia Fields).
Attached is the released report detailing in what ways African-Americans are adversely affected by the state's budget impasse.
Category: News