Published: Thursday, June 01, 2023 02:34 PM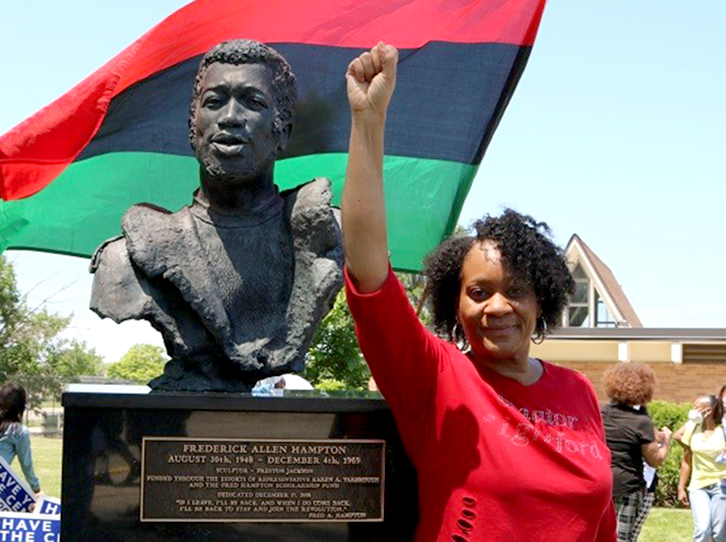 SPRINGFIELD – Senate Majority Leader Kimberly A. Lightford championed legislation in 2021 to ensure that the people of Illinois understood that Black history is American history. This year she is building upon that monumental measure by encouraging people to celebrate Juneteenth and reminding them of the reason for the holiday.
"Juneteenth being a state holiday reminds us that freedom and racial equality have always been a hard-fought battle for Black Americans," said Lightford (D-Maywood). "This day gives everyone an opportunity to celebrate Black culture, Black achievements, and learn more about Black history."
In 1863, President Abraham Lincoln issued the Emancipation Proclamation, which established that all enslaved people in Confederate states were forever free. However, it was not until two years later in June of 1865 that federal troops arrived in Galveston, Texas to enforce the proclamation freeing the last of slaves in the United States.
In 2021, Lightford championed House Bill 3922, which established June 19 as a state holiday for Juneteenth National Freedom Day. It is now a paid day off holiday for all state employees and a school holiday.
Today, Juneteenth has grown from the celebration of the abolition of slavery into a celebration of Black arts, culture, and the impacts of the civil rights movement throughout the country.
"The struggle for our people to achieve full equity in Illinois and across the nation continues still to this day," Lightford said. "Juneteenth recognizes our accomplishments, our achievements, our culture, and reminds us that our fight is not over."
Category: News