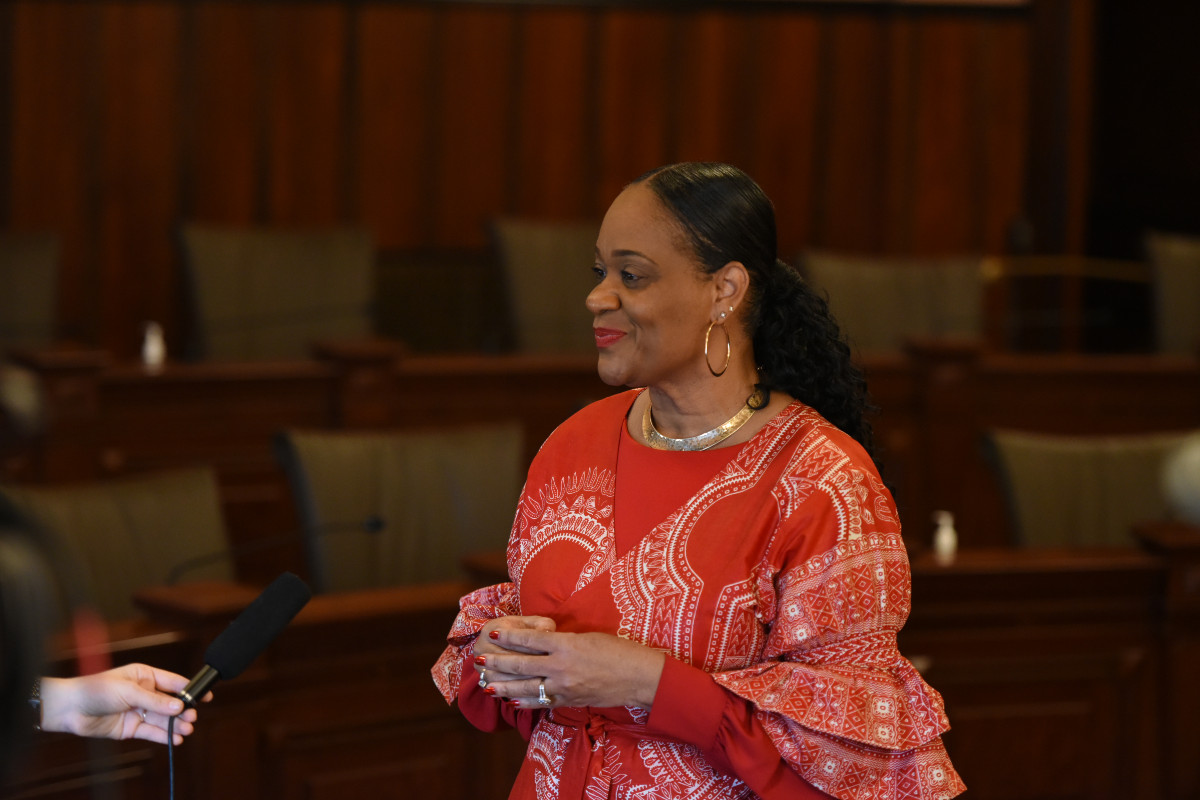 CHICAGO – Thanks to the support of Senate Majority Leader Kimberly A. Lightford, two organizations received more than $700,000 to expand their programming as part of the $13 million Illinois Works Pre-apprenticeship program.
"Illinois Works is a program that gives residents new opportunities to learn skills they would not have had access to before, and helps eliminate the barriers women and people of color often face in the job hunt," said Lightford (D-Maywood). "I look forward to seeing programs across the state receive funds to increase their outreach and ability to educate those who are often forgotten."
Chicago Women in Trades has been awarded $500,352.44 to assist with expanding and broadening access to its pre-apprenticeship programs. Chicago Women in Trades has supported women in the area for over 40 years, and advocates for and trains women in new careers to foster change within industries. Lumity – a STEM nonprofit organization in Lightford's district that fosters education for under-resourced students – received $200,000 as part of the program.
The Illinois Works program launched in 2021 with the goal of increasing diversity and access to apprenticeship programs. During the first year in 2022, Illinois Works awarded nearly $10 million in funding to 22 organizations who supported residents across the state from diverse backgrounds.
"It's exciting to see Illinois funding new opportunities for residents who may not have had the chances before," Lightford said. "Expanding these programs for women and people of color ensures that these job options are available to all residents from all walks of life."
Participants of the program attend tuition-free and receive a stipend and other supportive, barrier reduction services to help enter the construction industry. Upon completion of the program, pre-apprentices receive industry-aligned certifications that will prepare and qualify them to continue to a registered apprenticeship program in one of the trades.
Read more on the Illinois Works pre-apprenticeship programs here.
###