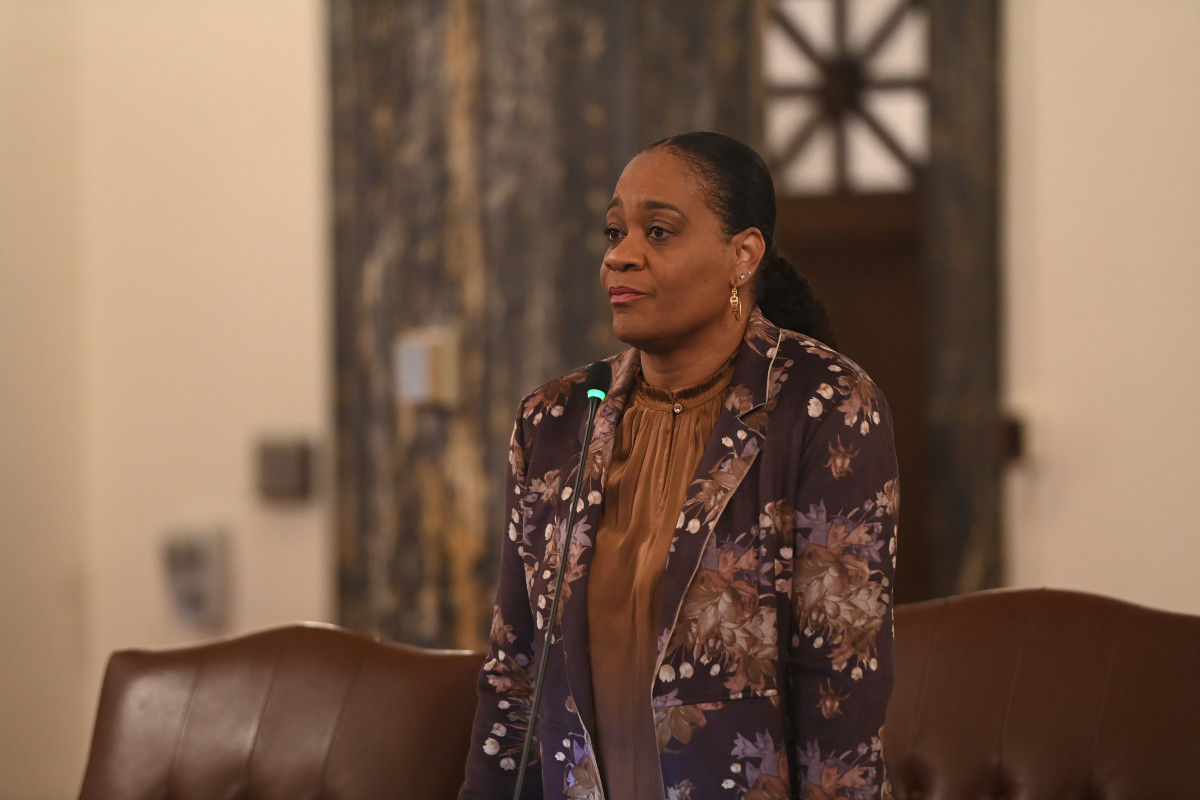 SPRINGFIELD – Senate Majority Leader Kimberly A. Lightford – a longstanding advocate to protect a person's right to reproductive and gender-affirming care – supported a measure Tuesday that further enshrines those rights for Illinoisans.
"As a parent of a transgender child, I have seen firsthand the bullying, the pain and the discrimination that places a dark cloud over their lives – not just in social settings, but in health care settings," said Lightford (D-Maywood). "Just as it seemed we, as a nation, were getting more accepting – we regressed. We told people their health – their lives – don't matter. But as a state, we took steps forward. We showed people – all people – that their health needs are worthy and will be protected."
While Illinois already has some of the most extensive reproductive health laws protecting abortion and gender-affirming care in the country on the books, many neighboring states have fiercely diminished people's rights and have threatened to intrude upon the rights of people in other states.
Through House Bill 4644, that can't happen. Illinois health care providers will not be able to be penalized for providing care that is illegal in another state but legal in Illinois, and people in Illinois won't be punished for seeking reproductive health care or gender-affirming care that is lawful here.
The measure also calls for a number of other avenues to protect choice, including protecting in vitro fertilization, creating grants to provide abortion training, clarifying advance practice nurses can perform abortions, and more.
"The ability to make decisions and be able to access health care is fundamental to gender equity, equality and justice," said Lightford. "This is about protecting people's personal decisions – they should be able to control their own bodies and destinies. Gender equity and reproductive rights go hand-and-hand."
House Bill 4644 passed the Senate Tuesday.