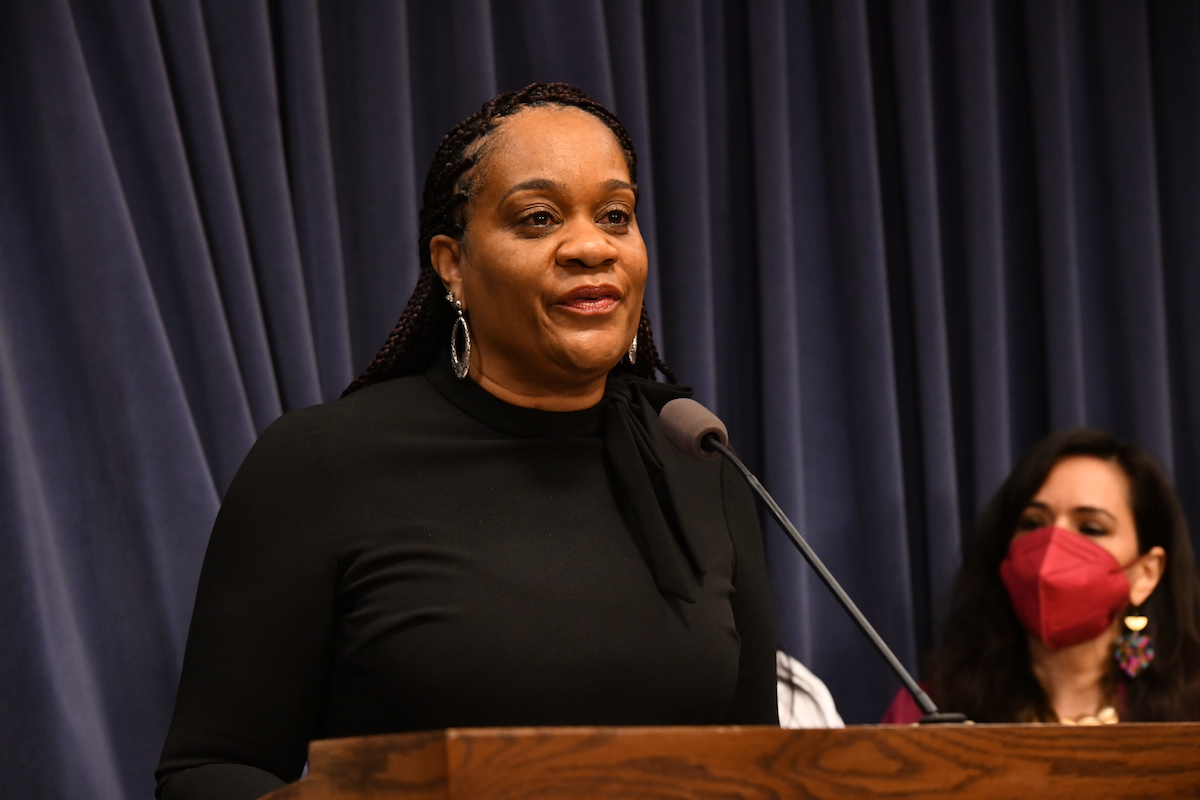 MAYWOOD – Senate Majority Leader Kimberly A. Lightford's plan to create HIV/AIDS supportive servicies across Illinois disenfranchised communities was signed into law on Friday.
"In 2005, I led the creation of the African American HIV/AIDS Responsive Act in response to the specific impact of the HIV/AIDS epidemic in Illinois disenfranchised communities, and now this law builds upon that act," Lightford said. "Creating a Center of Excellence Biomedical Resource Hub for HIV/AIDS preventative care including supportive services is key in treating HIV-infected residents and preventing the continuous spread of this disease, which will help slow down the epidemic."
House Bill 5549 enhances the 2005 African American HIV/AIDS Responsive Act by requiring every $3 million available funding for a HIV/AIDS program, the Illinois Department of Public Health must award a community-based organization a grant to create a Center of Excellence Biomedical Resource Hub for HIV/AIDS. The Center of Excellence may be developed on a stand-alone or collaborative basis and provide comprehensive HIV/AIDS preventative care and essential support services, including, but not limited to: PrEP assessment, same day Rx delivery, primary HIV/AIDS medical care or referral, case management, outpatient mental health, outpatient substance abuse treatment, supplemental nutritional support, housing, financial assistance, workforce development, criminal justice involvement, and advocacy services.
On Friday, the governor signed House Bill 5549, which will go into effect on Jan 1. 2023.