Published: Friday, October 22, 2021 06:58 PM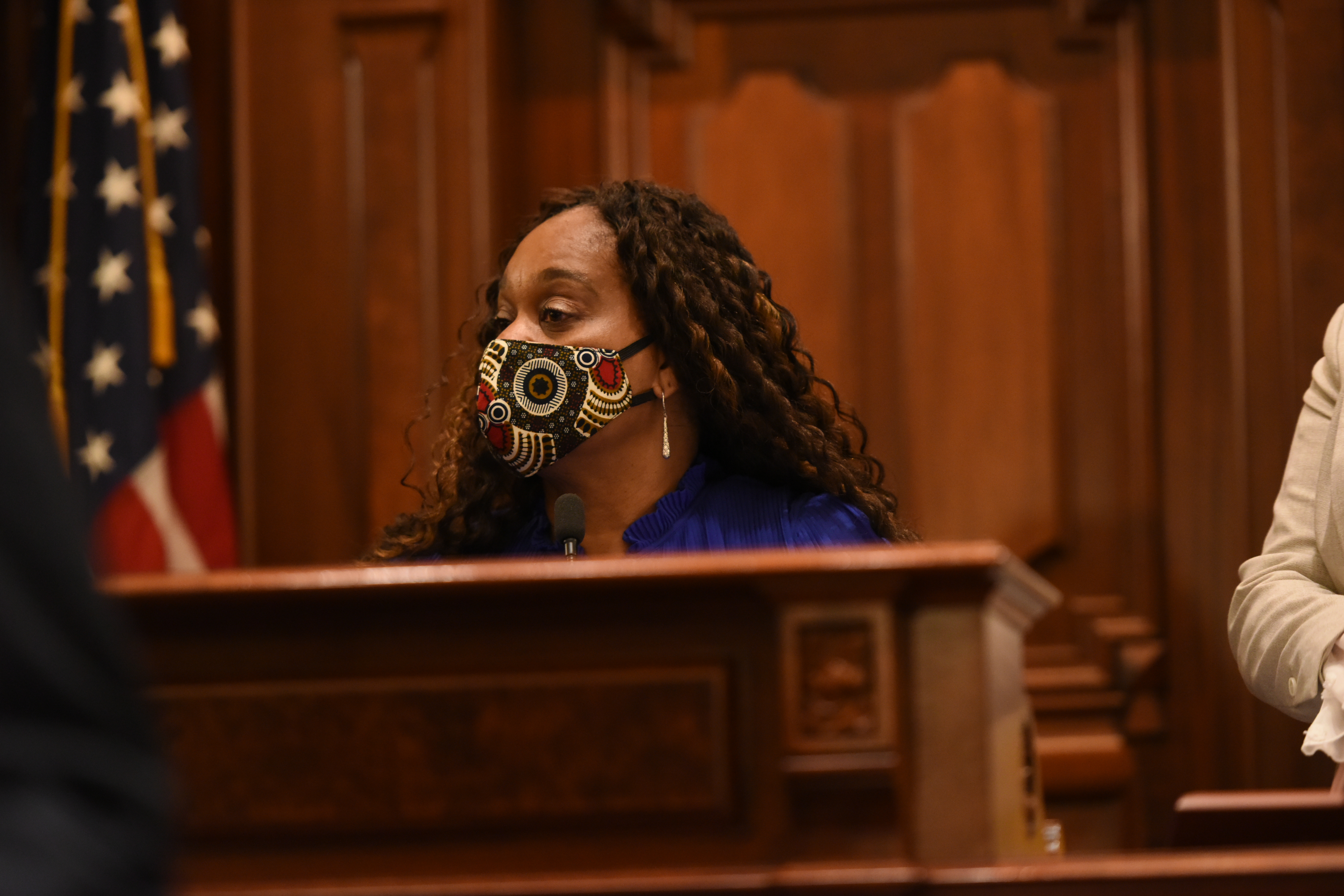 MAYWOOD – Kimberly A. Lightford, Illinois Senate Majority Leader (D-Maywood) congratulated local businesses struggling from the pandemic that were awarded grants from the latest round of the Back to Business program.
The B2B program allocated $250 million in American Rescue Plan dollars for small businesses negatively affected by the pandemic. Grants ranged from $5,000 to $150,000 per business and can be used to cover a wide range of operations such as staff and overhead costs.
"Small Businesses struggled the most throughout the pandemic, and I'm glad these businesses received relief so that they can continue to operate in in our communities," Lightford said. "Local businesses are the backbone of our economy and supporting them helps keep jobs in the community."
Twenty businesses in the Fourth Senate district have already received $1.85 million in grants. They include restaurants, arts venues, dry-cleaners, and beauty salons, which demonstrates the diversity of the local small business community. The grant recipients include:
Beauty Gallery, Inc
Broadview Gourmet House Inc
Casual Canvas Creations
Chicago Smartphone Repair Center
Chicago West Management
Crystal Armstrong
Donato Restaurant Group, Inc.
IMCE Incorporated
Kim Thomas Pro Services llc
O'Sullivan's Public House Inc
Orlando Lawn Service Inc
Krieger Promotions, Inc.
Ambajimata Inc
Baker Business Services, Inc
BG East llc
Creativita Co
Diazcase Realty Corp.
J & A Subs Inc
M‐K Cleaners Inc
Tip Top Nails 5 Inc
Category: News