Published: Thursday, May 30, 2019 02:11 PM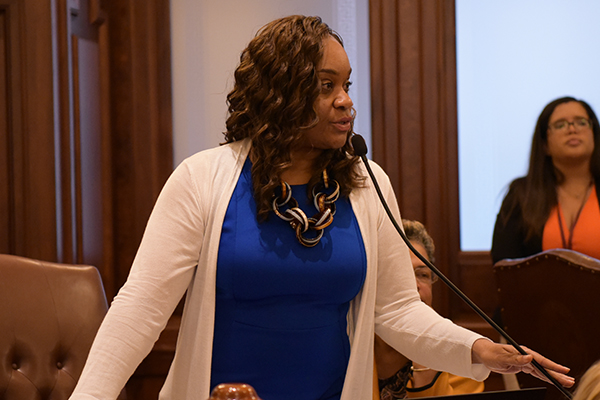 SPRINGFIELD – Students across Illinois could soon have consent taught as a part of their sex education curriculum. Senate Majority Leader Kimberly A. Lightford (D-Maywood) passed House Bill 3550 through the Senate on Wednesday.
"The stigma of being sexually assaulted has kept so many victims silent for decades," Lightford said. "Teaching consent helps young people establish boundaries and feel empowered to speak out against an abuser."
The legislation requires students in grades 6-12 to learn the meaning of consent and how to respect personal boundaries. Under current law, consent is briefly mentioned in the School Code, but no definition or guidance is provided.
"Understanding what consent is and how to seek it plays an important role in knowing what sexual assault is and preventing it," Lightford said. "This measure will help young people build healthy relationships from a young age in the hope that we can begin to eliminate the culture of sexual abuse."
As of May 2018, only 10 states that required sex education and the District of Columbia mentioned consent and sexual assault in their high school curriculum. Since then, many states have passed legislation reforming sex education by adding instruction on consent, including Missouri and Maryland.
The measure is scheduled to be sent to the governor's desk.
Category: News