Published: Wednesday, March 13, 2019 03:36 PM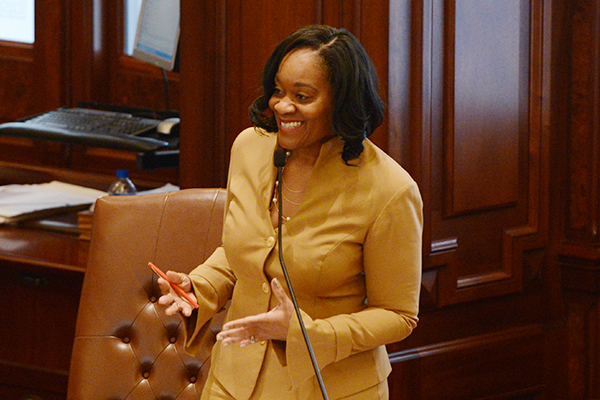 SPRINGFIELD – Senate Majority Leader Kimberly A. Lightford (D-Maywood) is drawing attention to the need for designating funding for early childhood building and renovation projects in the state's next construction program.
"Our previous construction plan missed the mark on supporting early childhood programming," Lightford said. "We need to ensure that we dedicate the funding to make sure our families have access to these critical services."
The state's last construction plan was implemented in 2009, and included a $45 million appropriation from the Build Illinois Bond Fund for the state's first Early Childhood Construction Grant program. However, the Capital Development Board received 227 applications totaling more than $539 million in requests for these construction and renovation resources, illustrating the unmet needs of early childhood facilities.
Senate Resolution 85 urges the next state construction program to dedicate a minimum of $250 million from state bond sources for the purpose of supporting critical early childhood projects.
"While this is only half of what was needed ten years ago, this is an important first step that puts the need for these projects on the forefront," Lightford said.
The measure was approved in the Senate Education Committee on Tuesday and is scheduled to move to the full Senate for consideration.
Category: News