Published: Wednesday, October 31, 2012 01:57 PM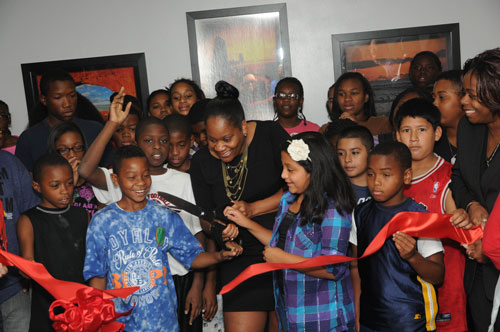 Senator Kimberly A. Lightford partnered with the Black Star Project to sponsor a free education program for children. The Kimberly A. Lightford Saturday University was launched on September 1 with over 200 students, parents and guests at the grand opening ceremony. This free community-based program provides opportunities for students, parent and community agencies to take control of children's education.

The 12-week Saturday University features math, reading and writing courses taught by instructors who fully engage each student as an active learner. It is supplemental education designed to boost children's academic success and to raise the community's academic expectations and performance.

To date, the University has over 90 students registered with a waiting list. Due to the overwhelming success, the University will extend its fall semester an additional two weeks.

Plans are underway for a spring semester. Any parents interested in having their child enrolled may contact Senator Lightford's office for additional information.
Category: Blog Posts