Published: Wednesday, April 10, 2019 07:52 PM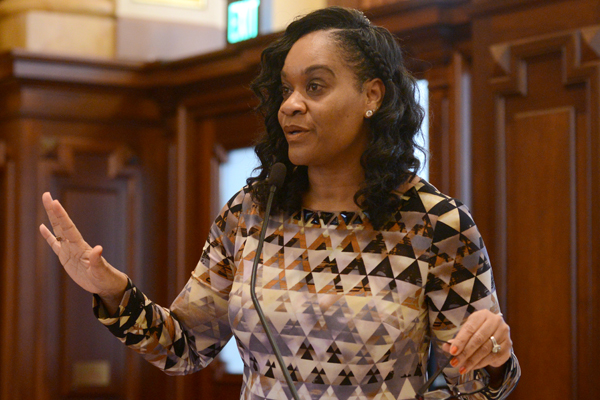 SPRINGFIELD – More financial assistance could soon be available for college students through a proposal sponsored by Senate Majority Leader Kimberly A. Lightford (D-Maywood).
"So many young people are forced to sign a lifelong debt agreement when they enroll in college, and we want to make degrees more attainable for students throughout our state," Lightford said. "This program creates options for those seeking a higher education, but do not have the means to pay for it outright."
Senate Bill 1524 authorizes the State Treasurer to allocate up to 5 percent of the State Investment Portfolio to the Illinois Student Investment Account to assist qualified residents in paying for college through various investment programs. The Senate approved the measure on Wednesday.
Investment programs may include income-sharing agreements, in which a student pledges a percentage of their income for a number of years after graduation regardless of the actual cost of college; linked deposits, which allow the state to offer low-cost loans; and refinancing of student loans.
The legislation will now head to the House for consideration.
Category: News