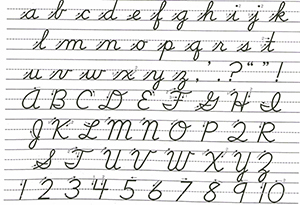 SPRINGFIELD – Assistant Majority Leader Kimberly A. Lightford (D – Maywood) released the following statement today after news that Governor Rauner vetoed her proposal that would have guaranteed students receive cursive writing instruction in elementary school:
"The governor's veto threatens the ability of students to learn a fundamental skill that they will need going through life. Practical benefits, including writing a check, developing a motor skill and even interpreting historical documents like our Constitution, all require using and understanding cursive writing.
"Even with advances in technology that have emphasized more typing and less writing, we cannot give up teaching a skill that students will still need in their lives."
House Bill 2977 passed the Senate in May and was vetoed by the governor on Friday.
Category: News Releases