Published: Friday, October 05, 2018 07:25 PM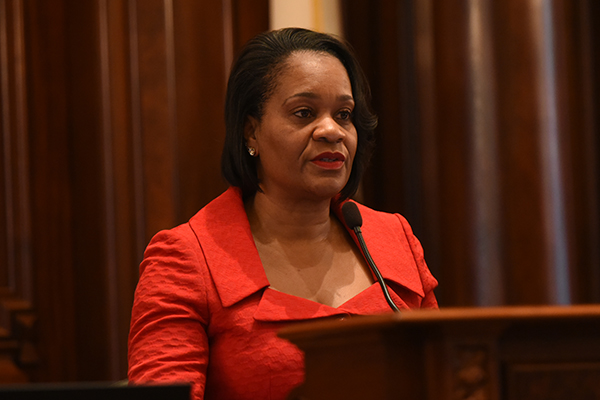 CHICAGO- Illinois Legislative Black Caucus Chair Kimberly A. Lightford (D-Maywood) released the following statement following a guilty verdict in the trial of Chicago Police Officer Jason Van Dyke.
"My heart goes out to Laquan's family as they continue to grieve his loss. This is only a drop of justice in a history full of injustices against Black people and people of color. We still have a lot of work ahead of us in reforming policing, criminal justice, human services and creating opportunities for underprivileged communities.
"Let us continue to organize, continue to let our voices be heard and participate in our democracy wherever and whenever we can."
Category: ILBC