Published: Thursday, October 04, 2018 07:32 PM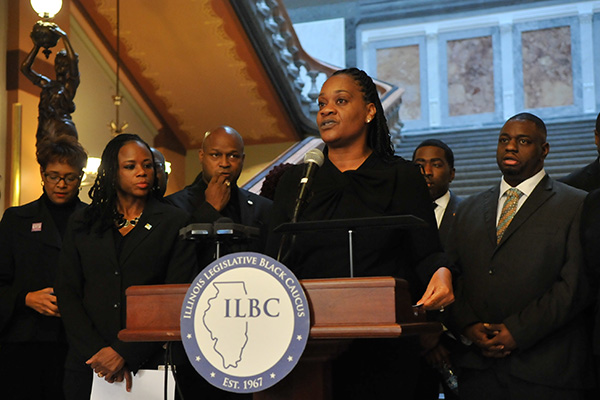 CHICAGO- Illinois Legislative Black Caucus Chair Kimberly A. Lightford (D-Maywood) released the following statement as the jury in the Chicago Police Officer Jason Van Dyke Trial deliberates in the trial of the 2014 shooting of Laquan McDonald.
"As we await a decision from the jury, I would like to make it clear how important this trial is to our communities throughout the state of Illinois. The last time a Chicago officer was convicted of murder was nearly 50 years ago, and there are many who feel justice has not been served time and time again in Chicago and across the country.
"I urge the public to react with solidarity regardless of the verdict. We need to come together and let our voices be heard for all of the times Black people missed out on their due justice. If you want to yell, yell. If you want to gather, gather. Let's show how we feel in a peaceful and impactful manner.
"My hope is that we can take this moment to come together to heal Chicago and communities throughout Illinois that are longing for police officers that work for them and a criminal justice system that treats them fairly.
"Our work does not start or end here. We should not be deterred should this trial's outcome not be in our favor."
###
Category: ILBC